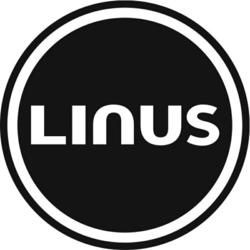 There are few statements that are as bold and outstanding as the mayor of a city leading by example...
Bohemia, NY (PRWEB) April 18, 2013
On April 18, Linus Bike issues a statement in response to an article posted by The Globe and Mail which highlights the mayor of London's efforts to make city bike riding more popular.
The Globe and Mail article describes the scene of London mayor, Boris Johnson, riding his bike around London as a political statement to encourage urban dwellers to follow his example. The way the mayor is described riding his bike is allegedly the epitome of the movement he wants to spur forward. The article claims that the mayor is aiming to see more cyclists, but that he's not necessarily encouraging anything more than using city bikes as a more convenient way to get around.
As part of his program to get more people actively cycling, Johnson is dedicating $1.4 billion in an effort to build more city infrastructure for bikes. The mayor asserts that cycling will be considered more of a common practice than a novelty. He also puts forth the belief that once cycling picks up in popularity it will ease some of the tension in other transportation methods, including the possibilities of more available seats on the London Tube, less traffic, and more available parking for cars.
Jason Latty, Sales Manager for Linus Bike, offers his support to the mayor of London. "There are few statements that are as bold and outstanding as the mayor of a city leading by example. Mr. Johnson is sure to turn some heads and pique curiosity in his push to see more city biking. I think it is also worth mentioning that the promotion of his city bike initiative had virtually no opposition. That tells me urban biking is becoming an idea that more people consider practical than problematic."
Linus Bike is a California-based bicycle manufacturer that specializes in creating vintage style city bikes and commuter bikes. Not simply a bicycle company, Linus Bike sells a complete line of accessories for the environmentally conscious and for those who have a fondness for European style bicycles and the great tradition of European cycling.
#####