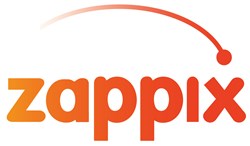 Boston, MA (PRWEB) April 17, 2013
In response to the Boston Marathon bombings, Zappix, the Mobile Portal and Customer Service App company, has put together a special application menu to help those who wish to help the victims and families of this terrible tragedy.
The app, which is free of charge, provides Android and iPhone users with quick, direct access to worthwhile organizations seeking donations and other assistance for those most in need. The Zappix app doesn't collect anything, but merely enables mobile device users to easily connect with their charity of choice. The service also helps ensure that only credible organizations are contacted and that all donation dollars are applied as intended.
From the Zappix app menu, users can choose to immediately contact:

The American Red Cross
The Salvation Army—Boston Emergency Services Fund Donations
The One Fund Donations
Richard Family Donations
Massachusetts General Hospital Donations
The Substance Abuse and Mental Health Service Administration—Disaster Distress Helpline
Boston First Responders Fund Donations
Boston Children's Hospital Donations
The Vince Wilfork Foundation Donations
New England Patriots Charitable Foundation Donations and Matching Program
Android users can download the app at Google Play by selecting Zappix for Android. For the iPhone, visit the Apple app store and select Zappix for iPhone.
More About Zappix
Since 2012, the Zappix app has grown rapidly to support hundreds of companies that now deliver a streamlined way to reach customer service.. The continually expanding list of Zappix-supported organizations includes insurance companies, banks, mobile service providers, retailers, airlines and government agencies. Zappix recently opened its U.S. Headquarters office in Burlington, MA. For more information about Zappix, contact Gal Steinberg, Vice President of Marketing at ZappixPR(at)zappix(dot)com, or visit Zappix on the web at Zappix.com.