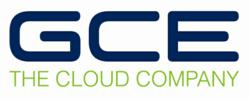 Reston, VA (PRWEB) April 18, 2013
GCE, a leading cloud-based financial accounting services provider, announced that Matthew France, Chief Financial Officer, will be a featured speaker at the 8th IT Financial Management Week conference, taking place April 22-24, 2013 in Chicago, IL.
SSON's 8th IT Financial Management Week is one of the most important gatherings of IT Finance professionals in North America, bringing together thought leaders and practitioners from financial services, insurance, healthcare, pharmaceuticals, food manufacturing, and various other industries. Conference sessions address topics such as procurement, chargeback strategies for cloud and mobile technologies, cost saving strategies, developing a culture of collaboration, and utilizing cutting edge technologies to increase transparency.
In his presentation "The Evolving Role of the CFO," – which will take place Tuesday, April 23rd at 3:45pm – Mr. France will discuss how technologies such as cloud computing and Big Data are transforming the traditional role and responsibilities of the CFO. Matt will review what information a CFO needs to make informed technical decisions and IT investment recommendations, and outline how to prepare an IT readiness checklist to match their evolving role.
Matthew France is Chief Financial Officer at GCE, overseeing all corporate financial operations. Mr. France holds more than a decade of experience working with Federal government agencies in finance and accounting. He has been instrumental in forming GCE's strategy to expand its cloud-based financial accounting services to the commercial market.
About GCE
GCE is a leading cloud-based software services provider offering financial and accounting applications to Federal government agencies and commercial enterprises. Headquartered in Reston, Virginia, GCE is committed to delivering innovative, high quality technology solutions and world-class service to our customers. GCE transforms organizations with the latest cost-effective business process solutions that will increase your agility and competitive edge, allowing your organization the freedom to fully focus on your core mission. To find out more, visit http://www.GCEcloud.com.