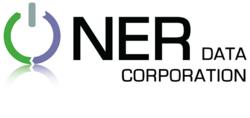 The Data Center World Expo is the ideal venue for reaching the companies that can truly benefit from what we have to offer.
Glassboro, NJ (PRWEB) April 18, 2013
NER Data Corporation (NER), a leader in Data Center Infrastructure Optimization Solutions will showcase its innovative Aurora High Resolution Temperature Sensing Strip and enhanced solutions portfolio in Booth 630 at the Data Center World Expo, opening Tuesday, April 30, 2013 at the Mandalay Bay in Las Vegas.
"Our approach to the Data Center is about balancing all resources to achieve optimal efficiencies," said Rob Huttemann, Vice President at NER. "Our portfolio includes cooling, containment, power, monitoring, asset management, DCiM, space utilization and assessment solutions. While we cover everything from floor to ceiling and rack to room, our true value is leveraging every component to achieve the greatest level of optimization. The Data Center World Expo is the ideal venue for reaching the companies that can truly benefit from what we have to offer."
At this year's event, the recently introduced and much talked about Aurora High Resolution Temperature Sensing Strip will be on display. This innovative patent pending full-length monitoring strip mounts to the face or door of any style cabinet 40U or higher and couples a series of 8 temperature sensors with an array of high intensity LEDs. Aurora visually displays a range of cool (blue) to hot (red) and a blend of 129 colors in between to provide the appearance of a "live" CFD. Optional wireless communication, gateway and management interface enable the temperature readings for all 8 sensors per strip to be captured for trending and alerting purposes. Aurora's resource-saving communications require just one port to capture up to 800 different sensor readings.
Huttemann further adds, "Aurora is a perfect example of how NER is a Value Added Partner to both our resellers and their end-user customers by providing innovations that fill the gap in technologies found in the market today."
Many of NER's technical experts will be on-hand in Booth 630 to answer questions and provide more information about NER products, services, and solutions.
About NER Data Corporation
NER Data Corporation is an innovative leader in the demanding, growing, and continually changing Data Center Infrastructure Management and Managed Print businesses. NER offers unique value-add solutions that truly solve business issues and allow reseller partners to develop and maintain stronger relationships with their end-users. Our approach has earned NER a loyal following with North America's leading Resellers, Integrators, VARS, and their Fortune 2000 end-user customers. For more information, visit http://www.nerdata.com.
###