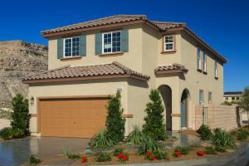 The real estate market is a new market from what we have seen in the past. To be successful in this new economy, it requires a new way of thinking and a fresh approach to the real estate industry
Las Vegas, Nevada (PRWEB) April 18, 2013
From 2000 to 2006, home sales seemed to be on a path to economic bliss. National home prices and sales were reaching record heights. During its peak in early 2006, it was both a buyer and seller's dream market. It had become comparable to the dot com phenomena of 1999. Everyone was getting in on it with the hopes of financial success. Unfortunately, like the dot com craze, the market's fruitful bubble would eventually pop during the start of the 2007 recession. Foreclosures had become the ultimate sacrifice for having that American dream of affordable home ownership. Ultimately, the massive influx of foreclosures drove the market down to new depths, reaching its lowest point in 2012 at 61.6% lower than the 2006 peak. Experts began to predict a full recovery could take decades.
One of the greatest casualties of the crash was Las Vegas. It was at the forefront of the buying and selling frenzy and it didn't take long for Las Vegas to become the leader in home foreclosures. Today, foreclosures have nearly halted and the housing market in Las Vegas is beginning to show signs of a strong pulse again. For example, in July of 2012, foreclosure activity was down 29.7% from the month prior and nearly 73% lower from July of 2011. As of March of 2013 foreclosures are down 7% compared to March of 2012.
According to real estate investment expert, Michael Eckerman, Las Vegas, along with many other prime locations throughout the Southwest affected by the housing crash, are once again, hot prospects for experienced and first time real estate investors. Eckerman does warn that potential investors may have to compete with multiple offers on an increasingly limited inventory, partly due to large investment groups like Black Stone and Colony Capital, who in 2010 began to aggressively purchase properties throughout the southwest. "Those investors who purchased properties over the last few years in Las Vegas have been handsomely rewarded" Eckerman says. He adds that over the last 15 months, property values have been on a steady incline. Last year the Las Vegas market increased 30% according to GLVAR (Greater Las Vegas Association of Realtors) and Eckerman believes there is a lot of growth to come. "When you can buy properties for less than what it costs to build them, it's a very compelling argument to purchase with a long-term strategy" explains Eckerman.
Michael Eckerman is the CEO and founder of Novus Dia Financial, a real estate asset management firm and a Las Vegas resident who seized on the opportunity to create a unique way to attract new investor interest back to the southwestern United States housing market. "We focus in on those smaller opportunities that are available. I believe great investments come in small packages, properties with robust growth potential" explains Eckerman.
Eckerman adds that a large portion of his business model is to single out those inefficient, small to midsize properties that create inefficiencies for Wall Street. "We want those properties that generate low competition. We then systematically add value to that asset by refurbishing the property which gives it great income producing potential for any investor" says Eckerman.
Eckerman's strength is built on the foundation of him being a big proponent of the American Dream. He believes with a little knowledge and financial understanding, anyone can accomplish that dream. Eckerman is doing all he can to scoop up properties and to take advantage of the market's rise over the next few years. He is putting together a $100 million private equity fund with the intent of staying competitive with the larger hedge funds. In addition he also plans to roll out a first time home investor program in the coming months. "The real estate market is a new market from what we have seen in the past. To be successful in this new economy, it requires a new way of thinking and a fresh approach to the real estate industry" says Eckerman.
Novus Dia Financial is a Real Estate Asset Management and Strategy Firm that specializes in acquiring,leasing and selling Residential Real Estate. Novus Dia Financial also provides education to individuals on how they can earn above market returns through Proprietary Real Estate Investment Strategies. Novus Dia has office locations in Las Vegas, Newport Beach, Beverly Hills and San Francisco.