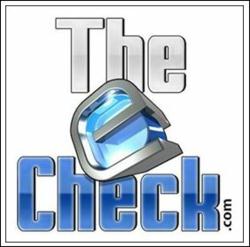 (PRWEB) April 19, 2013
ECheck, a global leader in echeck processing, launched a new Complete Sales Technology (CST) solution on April 1, 2013. The company is delighted to be able to add a product capable of managing all sales activities from one easy-to-use system that can enhance a business' efficiency and productivity right through product fulfillment. It is a natural addition to their flagship Echeck check processing solution.
The CST solution tracks, reports and optimizes advertisements in real time across all available media channels, including direct mail, telemarketing, email campaigns, affiliate programs, mobile marketing, and even physical in-person marketing promotions. This new solution puts the latest relevant, cutting-edge tools at the fingertips, along with a support staff with years of expertise, to help make the most of the application. The ability to track and act upon all of a client's marketing sales campaigns in real time is an invaluable tool for companies who want to stay on top of the competition.
The new service is designed to be useful to all industries from manufacturing and retail, to medical, financial, and even the entertainment industry. No matter what industry business is in, the new sales solution is compatible with each element of the marketing and sales process, including merchants, agencies, affiliate networks, and publishers.
The new solution can be fully customized to fit the needs of any business. The software technology itself is designed to deliver superior functionality and ease of use to facilitate improvements in efficiency and productivity. Module One of the Complete Sales Technology system focuses only on sales tracking for all types of online businesses. This first module brings together management tools to allow complete control over the sales process. This application is cutting-edge technology that allows a streamline campaign building, traffic analysis, affiliate management, impression tracking, fraud prevention, and scalability—all in one easy-to-use system.
The team at The ECheck has over 50 years of merchant service, Customer Relationship Management, software development, and venture capitalism backing behind the brand. Their success in the payment and sales industry is clearly the result of a dedicated, talented team of experienced professionals dedicated to creating the very best technology for sales support to companies around the world.
The Echeck is headquartered in Cleveland, Ohio. For more information about the new Complete Sales Technology application and how it can help a business, or for information about echeck's check processing service and high risk merchant services, please contact The Echeck at +1-855-403-3855, visit https://theecheck.com/ or send an email to info(at)theecheck(dot)com.