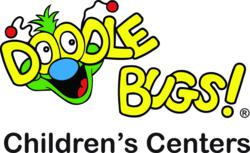 BUFFALO, NY (PRWEB) April 18, 2013
Doodle Bugs! Children's Centers, a leader in educational child care, has officially partnered with Kid Orange Tech to integrate interactive classroom technology to complement their proprietary BRAVO! Early Childhood Curriculum.
The technology, powered by the multi-award-winning early childhood education website ABCmouse.com, provides students with touchscreen interactive learning centers in the classroom and offers parents the opportunity to engage with their children's learning at home. Teachers use ABCmouse.com's learning activities as an extension of play-based classroom activities and the classroom-linked home accounts will enable parents to guide their children through the same lessons at home via their home computer, tablet or mobile device.
"We recognize that age-appropriate technology use has a place in the classroom and can act as an effective learning tool; therefore, we're excited to partner with Kid Orange Tech to offer our students and parents a way to utilize technology in an educational way," said Anthony Insinna, president and CEO of Doodle Bugs! Children's Centers. "We believe this additional interactive learning tool will be a terrific supplement to our BRAVO! curriculum. Offering a fun, new, responsible use of technology further sets us apart from our competitors."
The Kid Orange Tech/ABCmouse.com solution is designed for preschool through kindergarten students and offers over 3,500 fun, compelling learn-at-your-own-pace activities for use in school and at home. With focuses on reading, math, science, social studies, art and music, ABCmouse.com offers a way for children to interact with technology while learning foundational skills, experimenting with cause and effect, and collaborating with classmates.
Doodle Bugs! BRAVO! Early Childhood Curriculum focuses on building the foundation of a child's cognitive, social, physical and creative development. The family-owned company has been a leader in education-based child care for over 20 years and grown its 'Doodle Community' to more than 2,000 families in Upstate New York and Pennsylvania.
According to Insinna, select faculty members are now taking advantage of ABCmouse.com training opportunities and all team members will participate in ongoing professional development over the summer. Beginning in September, all preschool and pre-k classrooms at Doodle Bugs! will adopt the new technology curriculum and parents will have the ability to utilize the service at home.
"We are thrilled to welcome Doodle Bugs! to the growing list of top tier schools that have adopted our interactive classroom technology," said Peter Smith, Kid Orange Tech's President. "By adopting our solution they have recognized the substantial value Kid Orange Tech and ABCmouse.com provide by linking classrooms to living rooms through the technology that is pervasive in American society."
About Doodle Bugs!
Since 1992, Doodle Bugs! has been building a community of happy children, happy parents, and happy teachers while being recognized as the leading child care and early education program in the Buffalo and Rochester communities. Doodle Bugs! provides high-quality child care and preschool programs that are second to none and exceed families' expectations for nurturing child care, early learning, safety, and convenience. For more information, visit http://www.doodlebugs.com.
About Kid Orange Tech
Kid Orange Tech provides educational solutions for 21st century kids by supporting educators and parents in implementing technology responsibly into children's lives. We believe technology has the ability to enrich a child's life when used as an additional learning tool and is not intended to replace traditional play or an existing school curriculum. The most powerful use of technology for children is when it is used to connect educators and parents to easily communicate learning goals so that a parent can reinforce what is being taught in school.