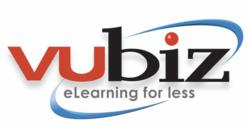 Los Angeles,CA Toronto,ON (PRWEB) April 18, 2013
Creativity and Innovation in the Workplace
Vubiz helps companies drive bottom line results with a new e-learning course called Creativity and Innovation in the Workplace. This new program benefits companies by taking participants through a creativity and implementation plan so they can successfully innovate. Today, organizations are challenged to balance routine business with the need to explore new ideas for growth and evolution. Successful companies grow and evolve by embracing an "idea culture" where solutions and opportunities are identified by encouraging creativity and innovation.
The artist Henri Matisse once said "Creativity takes courage." This online course helps learners embrace an "idea" culture and gives learners the tools to cultivate creativity and drive innovation. The skills required to create ideas and to produce innovative solutions are quite different, and this timely course teaches how to develop a creative environment, apply creativity techniques, build personal and group creativity, and identify and successfully implement innovations.
Business benefits of this new course include encouraging employees to see new ways of increasing revenue and reducing costs and increasing employee engagement and motivation through idea participation.
The key topics in this exciting new course are developing the creative environment, applying creativity techniques, building personal creativity, defining the innovation gap, explaining the innovation curve, working in the innovation funnel and implementing innovations.
Contact Vubiz for a complimentary sample.