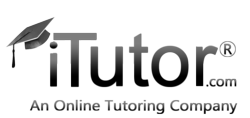 The LMS will bridge the gap between what students need to know, and what administrators and parents want to know.
New York NY (PRWEB) April 18, 2013
After unveiling a new look and feel for its website back in February of this year, iTutor hasn't skipped a beat in the ongoing development of its online tutoring platform. The company announced yesterday an impending release date of mid-May for its online learning management system. "The LMS will bridge the gap between what students need to know and what administrators and parents want to know," says iTutor VP Marketing, Thomas Lippolis. The iTutor LMS will focus on the key aspects of learning and integrate educational reporting, exam creation and management, a social media platform for communication between tutors and students, and much more. The unveiling of this learning management system has been welcomed and anticipated by the various schools and districts already using the online tutoring platform.
As the widespread acceptance of the iTutor online tutoring platform for school districts grows, iTutor has found the increasing need of an LMS solution for its administrative reporting purposes. School districts will have the option to track each students progress, how long they spent on a particular exam question, and print progress reports based on data that they choose to extract from the system.
From the new iTutor LMS a student can log-in, and receive an online tutoring session, schedule his/her next tutoring session, view quiz and exam grades, earn reward points, and much more. The Learning Management System is something that until now no online tutoring company has tampered with, and will surely set iTutor apart from the competition. Employing mostly certified educators for the daily instruction of its students, iTutor's already robust online tutoring platform will now be backed by one of the most feature rich LMS systems available on the internet. The learning management system is designed to keep students engaged in their studies, all while giving administrators and parents the tools and reporting they need to achieve their goals with iTutor's educational programs.
About iTutor, Inc.:
Headquartered in New York, iTutor Inc. is a team of highly seasoned professionals who with over a decade of distance learning expertise have created the premiere online tutoring platform. The programs unlock & optimize the learning potential of students from all over the world. iTutor bridges the gap between technology and education, to help students of all ages and education levels achieve their educational goals.