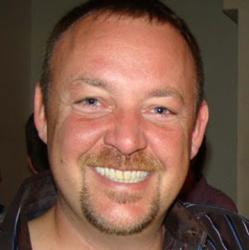 Our field is constantly evolving and I find that the more I educate myself, the better I serve clients.
(PRWEB) April 17, 2013
Toby Clements, a domain broker in Atlanta, has built one of the largest and most dependable domain brokerage firms in the US, and is now billed as a speaker at Domaining Spain, the European tech summit.
Clements got his start in the domaining industry by accident in 2007, buying and selling small domains as a side job. Since then he has built up a brokerage firm that has done over $75 million in business, acquiring and selling domain names for businesses of all sizes.
Domaining Spain is an annual conference for domain brokers, internet prospectors and online entrepreneurs of all kinds. Internet professionals from many different backgrounds now attend the event in order to network, exchange ideas and learn firsthand about the latest news in their industry.
Clements says that for him the conference is as much about having fun as it is about business.
"I love getting a chance to talk with people from all around the world," Clements said. "It's not everyday you get to see all these brilliant people gathered in one place and ready to talk shop. It's a thrill."
Most of Clements' business is focused on offering domains in highly competitive niches. Good domain names are valued not only because they make a business easy to remember for customers, but also because they can affect how high up in search results a website is placed.
"I look forward to not only speaking to the group," Clements said. "But I'm also there to learn from others. Our field is constantly evolving and I find that the more I educate myself, the better I serve clients."
Domaining Spain is held in Valencia, Spain April 25-27.
About Toby Clements:
Toby Clements is a domain broker with top inventory in almost any niche. He works equally with small and large businesses and wants each client to have the highest performance domain possible. He publishes the Daily Domain Newsletter five times weekly and promises lightning fast response time to all clients. He can be contacted at questions(at)tobyclements(dot)com.