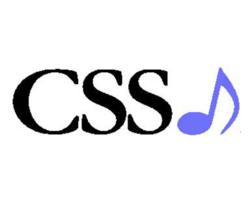 The beauty, intricacy, emotion--and often the power of a Broadway tune cannot be denied. I'm very proud of the depth of selection we have in music that incorporates these elements.
Los Angeles, CA (PRWEB) April 18, 2013
CSS Music, a leader in royalty free background music and sound effects, celebrates the growing popularity of musicals among mainstream audiences. CSS Music attributes revitalized interest in musicals to a public desire for complex musical compositions that are unseen in many contemporary styles.
Although musicals have long been a favorite of theater junkies throughout bustling metropolises like New York City, the acceptance of the elaborate art form among American youth in particular has been slow coming. The average American teenagers and young adults often opted for the catchy tunes of boy bands or bubblegum pop artists. With the advent of musical shows and films targeted to younger audiences, such as Fox's 'Glee', NBC's 'Smash', and the Disney favorite 'High School Musical', producers who previously shied away from the use of what they thought to be too much music are now incorporating more music than ever. Gone are the days of heavy spoken dialogue, productions that glorify the musical model have greatly increased the popularity among the masses and rekindled the public love affair with theater arts.
The Educational Theater Association notes that teenagers specifically are highly invested in the classic art form. The association's statistics show that in 1991 high schools across the nation spent a reported $3,321 on average on musical productions, as of 2012 that number increased by 33 percent with high schools using an average of $7,510 for their musicals.
"The Phantom of the Opera", "Chicago", "Les Misérables" "A Chorus Line" and "The Lion King", each of these musicals is an Oscar winner, past nominee and a great film. Many view the increased popularity of musicals as something novel. According to CSS Music composer Marshall Such, creator of "Radio! The Musical" and the upcoming musical "BAM!": "Musicals never went away!
"People always seemed surprised when movie musicals get Oscar nods. The history of the Academy Awards, however, documents that there have been many musical nominees, and quite a few winners," says CSS Music composer Marshall Such.
With the release of 2010 Tony Award winner musical "Memphis" on DVD, the much anticipated upcoming film version of "Wicked," and three Oscars wins for the film adaption of the classic Les Misérables, the future of the American musical has never looked brighter. CSS Music is home to countless tracks suitable for theater productions. The leading stock music library champions the recent reemergence of great passion for theater arts and predicts the continued expansion of this genre.
"Besides the myriad of contemporary styles our composers must study, an ear to the music of the 'Great White Way' is paramount. The beauty, intricacy, emotion--and often the power of a Broadway tune cannot be denied. I'm very proud of the depth of selection we have in music that incorporates these elements," states CSS Music Marketing Director, Mike Fuller.
About CSS Music:
Established in 1982 in Los Angeles, CA, CSS Music is a royalty-free music company with a library of more than 12,000 tracks. CSS Music provides royalty free music and sound FX for film, video and television producers. CSS is dedicated to working with music supervisors, editors, directors and producers to meet their creative needs. For more information on CSS Music visit http://www.cssmusic.com/.