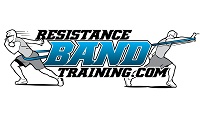 Elizabethtown, KY (PRWEB) April 17, 2013
Resistance band training expert Dave Schmitz has just released a new e-guide through his company Resistance Band Training Systems, LLC. The Attachment Free Single Band Training E-Guide is available for purchase now.
For nearly two decades, Dave Schmitz has dedicated his career to training people with elastic resistance bands. Known to many as the "Band Man," Schmitz is known around the world as one of the foremost authorities in the field of training with exercise bands.
"I have been training with bands since 1996, and during this time I have had the opportunity to teach thousands of active adults and athletes how to get better with bands," Schmitz says.
"Even though during the years I have created numerous band set-ups, the attachment-free single band set-up continues to be my 'go to set-up' on a weekly basis for personal and professional training workouts," he continues.
Schmitz believes that there are six primary reasons why training with attachment-free single resistance bands gets him and his clients the results they seek.
First, Schmitz cites the portability of bands, a lightweight product that takes up minimal space. At the same time, Schmitz notes that bands, depending on length and other qualities, offers unlimited resistance potential and the ability to train across all force vectors.
"Resistance bands are also incredibly versatile," Schmitz says. "They enable the user to transition from one resistance band exercise to another without having to change equipment. Their flexibility in terms of resistance can also be modified as you go, which is great."
Lastly, Schmitz highlights the fat burning metabolic effects of resistance band workouts as an important reason many of his clients are satisfied with band training.
The Attachment Free Single Band Training E-Guide comes with 29 attachment-free single band exercises and corresponding demonstration videos.
Schmitz has also included his four favorite program design templates that offer the flexibility to create a nearly unlimited number of workout experiences based on the 29 exercises included in the e-guide.
In addition to the program templates and main exercises, the product also includes Schmitz's "26 Perfect Pair Supersets," the Band Man's own go-to exercises for himself.
"This new Attachment Free Single Band Training E-Guide is the perfect starting point for a beginner and the optimal extension of one's training for seasoned veterans," Schmitz states. "I couldn't be more proud of this product."
For more information about the Attachment Free Single Band Training E-Guide, visit: http://singlebandtraining.com/.
About Dave Schmitz: Dave Schmitz is the Co-Owner of Resistance Band Training Systems, LLC and the creator of http://www.resistancebandtraining.com, the only website exclusively devoted to training with large continuously looped resistance bands.
Resistance Band Training Systems, LLC is part of the Fitness Consulting Group family of companies. It is the leading resource for resistance band training. RBT offers education on resistance band training, hosts live events, and offers a training certification and other products.
To learn more about resistance bands, visit: http://resistancebandtraining.com/.