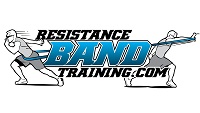 Elizabethtown, KY (PRWEB) April 18, 2013
Dave Schmitz, the world renowned resistance band workout expert and founder of Resistance Band Training Systems LLC, has just announced that this week's sales promotion on his company's latest product will be coming to a close this Friday night at Midnight EST.
The new product, the Attachment Free Single Band Training E-Guide, was launched earlier this week. It is currently available for online purchase for a price of $19.99, over 30% off of its actual retail price of $29.99.
Since 1996, Dave Schmitz has devoted his life's work to training people with elastic resistance bands. Known by his followers and many in the fitness community simply as the "Band Man," Schmitz has built his company into one of the leading organizations for information and tools to train with exercise bands.
"I have been training with bands for going on two decades, and throughout my career I have had the chance to work with thousands of active adults and athletes, showing them all how to get better with bands," Schmitz says.
"During the course of all my years training with resistance bands, I have tried countless different exercises and band setups," he tells. "However, the attachment free single band set up persists as the fundamental go-to way to do personal and professional workout programs on a daily basis."
When asked about what drew him to training with resistance bands in the first place, Schmitz praises this style of training for the 6 unique benefits training with attachment free single resistance bands offers people like him and his clients.
The first primary benefit the trainer points to is the portability of bands. In addition to being highly portable, bands offer unlimited resistance potential and the ability to train across all force vectors.
"Attachment free resistance band exercises allow me to train key movement skills at a high intensity anywhere and anytime. I have yet to find a training approach that simultaneously allows for total convenience with unlimited intensity.
Finally, Schmitz points out that resistance band workouts confer the same kind of fat loss results as other forms of weight and resistance training.
The Attachment Free Single Band Training E-Guide comes with 29 attachment free single band exercises and corresponding demonstration videos.
Schmitz has also included his four favorite program design templates that offer the flexibility to create a nearly unlimited number of workout experiences based on the 29 exercises included in the e-guide.
Along with the program templates and main exercises, the e-guide also contains Schmitz's "26 Perfect Pair Supersets," the Band Man's own go-to exercises for himself.
The new Attachment Free Single Band Training E-Guide launched earlier this week. Through this Friday night at Midnight EST, the product is available at a discounted price of $19.99, down from the regular retail price of $29.99.
For more information on the Attachment Free Single Band Training E-Guide, please visit: http://singlebandtraining.com/
About Dave Schmitz: Dave Schmitz is the Co-Owner of Resistance Band Training Systems, LLC and the creator of http://www.resistancebandtraining.com, the only website exclusively devoted to training with large continuously looped resistance bands.
Resistance Band Training Systems, LLC is part of the Fitness Consulting Group family of companies. It is the leading resource for resistance band training. RBT offers education on resistance band training, hosts live events, and offers a training certification and other products.
To learn more about resistance bands, visit: http://resistancebandtraining.com/
####