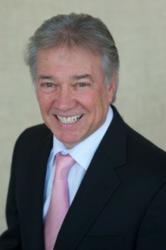 Dallas, TX (PRWEB) April 17, 2013
Michael Neeley, D.D.S., PA, is one of only one percent of dental professionals that have been trained and certified on the use of the Laser Assisted New Attachment Procedure (LANAP) for gum disease treatment, and he is making his expertise as a dentist for gum disease available to residents of Highland Park. LANAP is less invasive, less painful, and requires less downtime than traditional periodontal disease treatments. Patients who have put off getting treatment because they feared the pain of the standard surgical procedure may be more willing to consider LANAP.
LANAP utilizes the FDA cleared PerioLase MVP-7 laser, which is extremely selective. The laser targets and eradicates bacteria and also selects unhealthy gum tissue for removal. Healthy tissue on the other hand, is not damaged by the laser and is stimulated to re-attach to the teeth. This promotes a shorter healing time and sutures are not necessary to hold the gums in place. The laser has also been shown to trigger bone regeneration, which strengthens the teeth and jaw and helps to promote tooth retention. LANAP is minimally painful and many patients are able to return to their regular level of activity within a few hours of the procedure.
It has been noted that gum disease has reached epidemic proportions in the American adult population. Many who are in the early stages of the disease may not exhibit any of the symptoms. In these early stages, proper periodontal care can reverse the progress of the disease. As it advances, more aggressive gum disease treatment methods are necessary. LANAP has proven to be very effective over time with consistently positive results.
There are links between such major ailments as pancreatic cancer, diabetes, and respiratory illness and gum disease. Working with a LANAP dentist for gum disease can help increase oral health, which can improve overall health. The earlier in the progression of the disease that treatment is begun, the better the results. Additional information on LANAP for gum disease treatment is available at http://www.dallasdds.net.
Michael Neeley, DDS, PA, is a general dentist offering patients personalized dental care for Dallas, TX. Dr. Neeley is part of one percent of dental professionals providing the most recent FDA cleared laser procedure for gum disease and periodontal treatment. To learn more about Michael Neeley, DDS, PA, and his dental services visit his website at http://www.dallasdds.net and call (214) 306-9033.