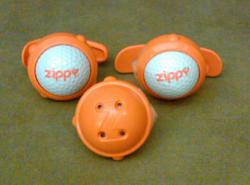 Phoenix, AZ (PRWEB) April 19, 2013
Zing Partners LLC is proud to announce our affiliation with the Hoil Heroes Foundation and a pledge of $5 for every rolling ball device sold online ($50 for each "Soother"). The Hoil Heroes Foundation is the dream of Connor Hoil, who received his life-saving transplant at the age of 3. Now 13, Connor is engaged in giving to those in need; giving back in every way possible. Zing Partners/Zippy RBT stands with our Hero, Connor, and his dream. Check out Connor's story on Facebook. https://www.facebook.com/HoilHeroesFoundation?fref=ts
Here is a portion of Connor's story, narrated by his mother, Ginger Hoil.
"Connor and I work with Donor Network of Arizona to bring awareness to the need of organ transplant, not just for adults but for children also. Connor is always looking for a way to give back; he takes toys to the hospitals for kids that have long stays due to illness. This year Connor and I started a charity called Hoil Heroes Foundation. We started Hoil Heroes to help Transplant children and their families with things they may need in the hospital and after transplant. We don't want our fellow transplant kids and families to worry about the little things, just our way of giving back. Connor loves working with the American Liver Foundation during their annual walks to show people if he can do this so can you! Connor will be walking this year to beat his distance last year and walk the whole 5K course. I hope everyone joins Connor and me in the fight against Liver Disease and gets involved. All it takes is time and to help spread the word. Connor has shown me his whole life how to be strong, to be a fighter, and that is why Connor is my HERO."
Zing Partners LLC, a Phoenix, AZ partnership, created, manufactures, and distributes the Zippy Rolling Ball Therapy massage device line. Based on the exceptional massage performance of the common golf ball, Zing Partners LLC offers a world class tool for self-care and professional therapy. Durable, easy to use Zippy devices are first choice of athletes, personal users, and professional therapists for peak performance, relaxation, and therapy. Zippy massage tool were designed to relax sore muscles and joints, sooth pressure release points, untie "knots", and bring added circulation in soft tissue. Each durable, "patent pending" Zippy tool permanently houses a golf ball within a precision high tech shell for easy grip and comfortable handling. Zippy devices offer convenient access to massage smooth, easy rolling performance. Zippy RBT devices come in three models: the Basic, the Rocker Handle, and the T-Handle. The Rocker and T-Handle models extend grip profiles and provide integrated therapy tools for unsurpassed functionality. Zippy RBT devices are compact, convenient to carry and use, readily accessible in golf bag, purse, pocket, glove box, nightstand, and sports bag. Excellent to use when frozen for spot on cold therapy. Please visit http://www.zippymassage.com for more information.
Zippy Rolling Ball Therapy massage devices are available online at http://www.zippymassage.com and on Amazon. Check out the latest Zippy RBT video on our YouTube Channel. http://youtu.be/Wkc61AfrhhQ. Visit Zippy RBT – Rolling Ball Therapy on Facebook and "Like". Follow @ZippyRBT on Twitter, https://twitter.com/ZippyRBT. Join us on LinkedIn, "Zippy RBT Zing Partners LLC
"
Zippy Rolling Ball Therapy devices have been submitted for the 2013 Core77 Design Awards.