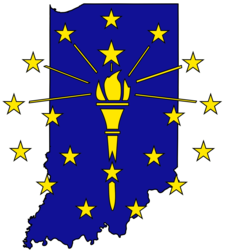 five billion dollars is expected to be raised using crowdfunding
Indianapolis Indiana (PRWEB) April 17, 2013
Conzortia Business Funding, Inc., a leader in the crowdfunding market, in a further step toward offering a consortia of websites designed to meet the growing crowdfunding marketplace, has launched a site targeting Indiana residents.
The JOBS Act, passed in April, 2012 provides for equity-based crowdfunding solutions for small businesses & investors, but first rules must first be made by the SEC to govern the crowdfunding industry. In the meantime, companies, individuals and organizations in Indiana who can look at their capital needs and figure out creative ways to add non-equity perks to their offer can have very successful fundraising campaigns. For example, a campaign for a 3D printing pen on Kickstarter.com raised just short of $2 million via crowd funding recently. Another KickStarter project, a simple collection of comics, secured over $300,000 in crowdfunding revenue, as well. And the list goes on and on for smart entrepreneurs raising hundreds of thousands of dollars today with successful crowdfunding projects.
According to a CNET report, nearly $3 billion dollars was appropriated by crowdfunding projects last year. Around five billion dollars is expected to be raised using crowdfunding platforms by year's end, according to Carl Esposti, CEO of Massolution, the author of the report cited by CNET.
"Crowdfunding is already being used in Indiana to give creative entrepreneurs the headstart they need," declares Robert Dobyns, founder of Conzortia. "The rewards based crowdfunding system is already legal in the state, with the equity based side coming into action soon."
Crowdfunding your idea does take some thought, though. "A successful crowdfunding project does not achieve its goal overnight," Dobyns cautioned. "Patience and innovation is necessary to make any dream a reality. Crowdfunding is no different in this respect."
To learn more about crowdfunding in Indiana, visit http://www.IndianaCrowdfunding.com