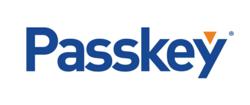 Yes, at the core GroupMAX is an online group reservation management system, but the real power is in its ability to provide our hotels with a way of improving RevPAR through upselling.
Waltham, MA (PRWEB) April 18, 2013
Today, Passkey announced that its 2012 hotel bookings grew by 40% over the prior year, exceeding 25 million room nights and $4.5 billion in net hotel revenue processed.
Over the past three years, the Company has processed over 20 million hotel reservations, 50 million room nights and $10 billion in hotel revenue.
The recent surge in activity can be attributed primarily to the success clients are having in generating incremental revenue from their group as a result of the increases in online booking rates to north of 49%, and the broad adoption of the Company's proprietary upselling tools.
"GroupMAX is deployed across our entire portfolio of full-service US properties," comments Steve Enselein, a VP at Hyatt Hotels. "Yes, at the core GroupMAX is an online group booking system, but the real power is in its ability to provide our hotels with a way of driving more group business online and improving RevPAR through upselling."
According to PhoCusWright, hotel bookings associated with groups and events generate upwards of $35 billion in annual revenues for hotels in the US alone and over $70 billion worldwide, while representing the single largest slice of travel spend for meetings and events. But interestingly, until recently, few hotels have focused on trying to optimize their "Group RevPAR" or generating incremental revenue from their group business. That all changed with the introduction of Passkey's GroupMAX™ proprietary upselling toolset.
While hotels and destinations are rapidly adopting Passkey's upselling and revenue generating tools, guests are enjoying the wide array of options offered to them, and increasing online booking rates to almost 50%, which is the key to capturing up-sell revenue and increasing RevPAR. In all, Passkey clients that used the upselling tools saw group RevPAR improvements of 4% - 6%, while helping meeting planners mitigate their attrition risks and increasing service levels to their guests.
"Of course the results are phenomenal, but we have only scratched the surface," says Sam Fahmy, Passkey's SVP of corporate development, who is responsible for its product strategy. "Later this spring, we are releasing our most advanced hotel booking engine yet -- it will take these capabilities even further and drive greater revenue and RevPAR gains for our rapidly growing client base around the globe."
About Passkey International
Passkey (http://www.passkey.com) is the travel industry's leading hotel booking technology for meetings and events. The Company's cloud-based platform, GroupMAX, is used by thousands of hotels, destinations and meeting planners worldwide to manage the hotel accommodation process for events of every size. At the heart of GroupMAX is the ability for group guests to book their hotel rooms online in event-specific booking websites while enjoying multiple stay and upgrade options. With offices in the US, the UK, Singapore and Hong Kong, the Passkey global network now includes over 90% of major US and UK Convention and Visitors Bureaus, as well as a wide range of hotels, casinos, resorts, meeting planners, corporations and meeting management companies.
Passkey's hotel clients span the globe and include major chains such as Marriott, Hyatt, IHG, Fairmont, Hilton and Four Seasons, casinos such as Wynn Resorts, Venetian, Caesars and MGM, as well as many independent hotels such as The Broadmoar, The Peabody, Galt House and Portola Plaza.