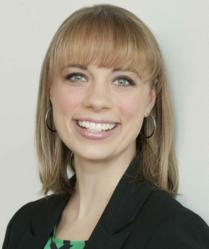 Vision Internet prides itself on taking the latest private sector technology available and bringing it to local government in a way that makes sense for public agencies.
Napa Valley, CA (PRWEB) April 18, 2013
Vision Internet, innovators in online government, shared best practices and what's next in government websites that build citizen trust and government transparency at the annual conference of the California Association of Public Information Officials (CAPIO) in the Napa Valley this week.
The workshop, led by Ashley Fruechting, Vision Internet's director of strategic initiatives, drew participants from throughout the state who gathered in Napa April 16th -19th to learn, reconnect with fellow public information officials and build relationships with communications partners to better serve citizens.
"Studies show that government transparency is associated with residents' feelings of efficacy and empowerment," said Fruechting. "Citizens who think their government shares information well are more likely to say that people like them can have an impact on government. If properly developed, government websites can play a critical role in transparency. A website is an opportunity to provide raw information like budget numbers and meeting dates but also to provide the public with background information on what the numbers mean for the services they receive and how they can participate in the local decision-making process."
Among the well-known methodologies and surveys on assessing transparency, Fruechting identified the Sunshine Review, a national non-profit organization dedicated to state and local government transparency, as the most frequently cited in the United States. Sunshine Review criteria encourage government agencies to establish a single "Open Government" website or section where citizens can easily access budgets; meeting minutes; names and contact information for elected and administrative officials; audit results and tax information.
Transparency guidelines also require that social networking sites like Facebook maintain "open" or "public" privacy settings. Local governments that stream public meetings on the Internet allow citizens to participate via asynchronous remote connections and post all agenda materials online at least 24 hours in advance of meeting also earn high marks from the Sunshine Review.
Fruechting said there is no one-size-fits-all model for how information is presented on public agency websites. Officials should be guided by what information residents are asking for in emails and calls, what is being sought in requests for public records, and what Web analytics say about the community's interests in visiting an agency's website.
"Forward-thinking cities and counties across North America are embracing new, tech-savvy ways to proactively share public information that empowers citizens and keeps government accountable to the people," Fruechting said. "Vision Internet prides itself on taking the latest private sector technology available and bringing it to local government in a way that makes sense for public agencies."
A key to Vision Internet's innovative website functionality is its new government content management system, visionCMS™, which allows allow non-technical staff to add, edit and delete website content while providing the management tools necessary to maintain control, consistency and quality. Introduced last fall, visionCMS is receiving high marks from early adopters who are using it to expedite and streamline citizen access to local government information, increasing transparency and saving taxpayer dollars.
Fruechting cited several examples of California cities and counties that have actively engaged their citizens in the website development process, and established policies to keep their sites updated and open to public review long after they are launched.
CAPIO is a membership organization serving professionals throughout the public sector who engage communities through honest and transparent communication. For more information about CAPIO visit http://www.capio.org/ For more information about Vision Internet's transformative government website technology, please call 888-263-8847 or visit http://www.visioninternet.com/index.aspx
About Vision Internet
Headquartered in Santa Monica, Calif., Vision Internet is the leader in developing innovations for government websites with more than 500 government, non-profit and education clients in U.S. and Canadian communities with populations that range from less than 1,000 residents to more than 5 million. The company creates cost-effective solutions that increase government efficiency, transparency and interactive communications with citizens. Over the past 17 years, the company has earned hundreds of prestigious awards for its unique websites. Vision Internet recently launched visionCMS™, a powerful, easy to use content management system developed with feedback from hundreds of municipal clients. For more information visit http://www.visioninternet.com.
###