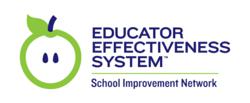 SALT LAKE CITY (PRWEB) April 18, 2013
School Improvement Network, the leader in educator effectiveness resources, today announces that EdSync, their online community of nearly one million educators, has been chosen as a finalist in the 2013 EdTech Digest Awards.
"We are very pleased to have been named finalists in the 2013 EdTech Digest Awards for EdSync," said Chet Linton, CEO and president of School Improvement Network. "Hundreds of truly effective educators are currently teaching in classrooms across the nation, but only the educators immediately surrounding them get the benefit of seeing how they teach, asking them questions and sharing resources with them.
"EdSync connects educators in every state and district to collaborate on the best strategies for helping students succeed, overcoming the natural physical barrier that has kept some of the nation's best educators from impacting their peers and improving education for hundreds of thousands of students."
A vital part of the Educator Effectiveness System, EdSync is an online community of over 900,000 educators in all 50 states. Collectively, they represent all levels of education from teacher's aides to superintendents in urban, rural and suburban schools and districts. The community allows educators to collaborate in real time about how to drive student achievement and personalize learning for students. EdSync also allows educators to share resources like lesson plans and teaching materials.
• Click here for an exclusive free preview of EdSync as part of the Educator Effectiveness System from the 2013 EdTech Digest Awards.
About School Improvement Network
Founded in 1991 by teachers, School Improvement Network has spent decades researching and documenting the best practices in education. From this research, School Improvement Network has developed the Educator Effectiveness System. This system delivers a process to improve teacher practice, and gives educators a set of powerful tools to drive the process. Research shows that districts and schools that use the tools in the Educator Effectiveness System produce better teachers, and as a result experience dramatic increases in student achievement, driving up student test scores by as much as 30 percent in a single year. School Improvement Network works with thousands of schools and districts in every state and around the world and has visited over 3,500 classrooms to document best practices in action. Learn more at http://www.schoolimprovement.com.
School Improvement Network and its logos are trademarks of School Improvement Network. All other trademarks and registered trademarks are the property of their respective owners.