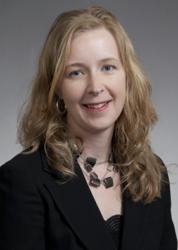 Denver, Colorado (PRWEB) April 18, 2013
Holland & Hart tax attorney Kelly Dickson Cooper has been elected as a Fellow of the American College of Trust and Estate Counsel (ACTEC).
Cooper practices in all areas of trusts and estates litigation and administration. As part of the fiduciary solutions group, she represents corporate fiduciaries, individual fiduciaries, heirs, beneficiaries, and creditors in the resolution of probate and trust-related disputes through proactive solutions, mediation, arbitration, and litigation. Cooper is admitted to practice in Colorado.
Formed in 1949, the ACTEC includes members who are elected to the College by demonstrating the highest level of integrity, commitment to the profession, competence and experience as trust and estate counselors.
All ACTEC members have made substantial contributions to the field of trusts and estates law through writing, teaching and bar leadership activities.
Holland & Hart LLP delivers integrated legal solutions to regional, national and international clients of all sizes.
Since its inception in 1947, Holland & Hart's more than 450 lawyers have consistently been recognized by leading national and international peer and industry review organizations for innovation and dedication to the practice of law.