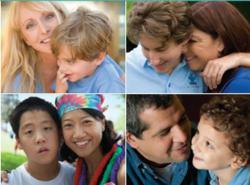 One in 88 children are born with Autism, it should not take this long to have a national plan
(PRWEB) April 18, 2013
April is Autism Awareness month. Autism is a multifaceted developmental disability that affects 1 out of 88 children worldwide. Typically, the disability appears within the first three years of life and affects a person's ability to communicate and interact with others. Fortunately, with early diagnosis and proper therapy, children born with autism can overcome their difficulties and properly function in modern society. It has been proven that with the right level of therapy individuals can recover completely, but the level of therapy and care that is necessary to achieve this state often takes many years and thousands of dollars.
This month is committed to educate the public and motivate us all to live empathetically towards individuals with developmental disorders. What causes autism is still a mystery, but organizations like Autism Speaks have brought us closer to a definitive answer. Autism Speaks is a worldwide organization helping raise awareness and research. They also focus on representing and representing in politics those born with autism.
Matt Asner, the executive director of Autism Speaks, is dedicating his life to inform the public about the disorder. He explains that being that one in 88 children are born with Autism, it should not take this long to have a national plan on autism. Asner explains that "It cost an average family $50,000 to take care of a child with autism. Like any disease, with a growing population, and without proper understanding and treatment, those numbers can only grow exponentially. We are going to wake up one day and it's going to be too late. This problem must be dealt with now, before it becomes an epidemic."
Maxim Lighting and Elite Fixtures have partnered up to raise money for this purpose. With their generosity, Autism Speaks is better able to sponsor seminars throughout Southern California providing desperately needed assistance in the form of community support, educational services and monetary compensation. The organization creates specialized services, many of which are free. Autism Speaks gives parents the route to a better future.
How can you help? By purchasing ANY Maxim Lighting fixture from EliteFixtures.com, not only will YOU receive 15% off but a $5 donation will be made to Autism Speaks too. This is truly a win win.
There are still a lot we do not know about this cryptic disorder, but nonprofit organizations like Autism Speaks and Companies like Maxim Lighting and Elite Fixtures are aiding the world to understand more about this potentially life-crippling disorder.