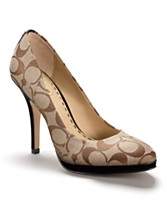 (PRWEB) April 17, 2013
Wholesale product sales tips video has been released by Donny Lowy, the CEO of Closeout Explosion, a liquidation warehouse in the Greenpoint Brooklyn section of New York. The recently produced video by the closeout industry entrepreneur offers tips on how to increase sales of wholesale merchandise through complimentary product sales. The ideas which have been presented have the potential to help resellers increase their sales volume by teaching them how to select additional merchandise items which are appropriate, suitable, and even mandatory for their intended clientele.
"The main idea behind the strategy of complimentary sales is to encourage the customer to purchase more overstock and surplus products by offering him or her with a larger selection of merchandise which fulfills their needs or wants at the time of purchase. For example, a Nigerian banker looking for corporate suits for her job at the Lagos branch of Zenith Bank is also an ideal candidate for office shoes, work dresses, and fashionable but conservative looking designer handbags," said Donny Lowy, who in addition to exporting designer clothing, shoes, and handbags to Nigeria, also provides retailers with apparel and footwear throughout the United States, Africa, Asia, the Caribbean, Latin America, Europe, and the Middle East.
The theory behind this retail method is that a shop owner can develop a pretty accurate buying profile for her shoppers. Then she can use this profile to help her determine what kind of other fashion items they are in the market for. Once the retailer has evaluated the requirements and interests of her store's clientele she can better serve them. This powerful strategy video narrates basic guidelines that can be used to understand this important fashion business concept.
"Without realizing it, we are exposed as consumers to this concept on a daily basis, whether as in the capacity of wholesale buyers visiting a New York showroom, or as customers at a major department store. The key is to learn how to emulate this idea and apply it within our own overstock businesses. Many times we do not even have to seek this information, since our own customers will directly let us know what type of fashionable apparel or accessories they are searching for. It's a matter of listening to our customer's needs to discover what closeout products we should stock our warehouses and stores with, so that we can increase our sales. Once we have this information, we can source goods through jobbers, off price dealers, closeout brokers, and distributors," added Donny, who carries pallets of department store job outs and store return merchandise in his Brooklyn showroom.