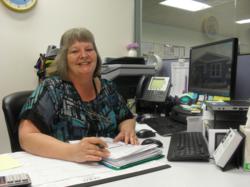 Chana Joffe-Walt's article, "Unfit for Work: The Startling Rise of Disability in America" unfortunately presents an incomplete and misleading picture.
Phoenix, Arizona (PRWEB) April 19, 2013
National Public Radio (NPR) recently ran a series by Chana Joffe-Walt on Planet Money ("Unfit for Work: The Startling Rise of Disability in America"), also summarized on This American Life ("Trends With Benefits"), about the Social Security Administration's disability programs. The series focused on the significant growth in these programs over the last 30 years and speculated about the contributing factors.
While raising an important issue, the National Association of Benefits and Work Incentives Specialists (NABWIS) believes the series unfortunately presented an incomplete and misleading picture in 3 key ways:
1. The series failed to address the possibilities and barriers of Social Security's return to work policies. Return to work plays a key role in addressing the significant growth in these programs, The SSA has created a number of work rules that support a person in working, called work incentives. These work rules provide various levels of support: allow a person to maintain some or all of their benefits when they work, allow a person to maintain eligibility status when their benefits stop due to working, and allow a person to maintain access to healthcare. The effectiveness of these rules should be a key part of this conversation.
2. NABWIS finds that the report does not correct inaccurate information communicated by those interviewed about the impact of work on benefits. In the March 28 episode entitled, "Kids May Stay On Disability If Their Parents Rely On The Check," a parent stated she didn't want her 18-year-old son to work because it will get in the way of the disability check. Later in the episode a young adult stated the same thing. What the report did not address is that there are work incentives that make it possible for a beneficiary to work and financially get ahead. It may result in a reduction in the Supplemental Security Income (SSI) benefit, which those in this episode seemed to be receiving. But, due to work incentives the SSI is partially reduced by the wages; as a result, the combined wages and reduced SSI is always more than the SSI alone. In fact, because evidence shows that the sooner you start working the more success you have in employment outcomes both in the near-term and over the course of a lifetime, SSI has a work incentive for students under the age of 22 that typically results in no reduction to the SSI check! The absence of this key information not only fails to raise an important topic, but it miscommunicates to a national audience that you can't work if you receive disability benefits.
3. Joffe-Walt, herself, communicated information that implies work incentives are not available. In the same March 28th episode, she stated, "…if you start working in any substantial way, you get kicked off the program." The truth is that in both the Supplemental Security Income (SSI) program, and the Social Security Disability Insurance (SSDI) program, there are work incentives that allow a person to maintain eligibility status even if they earn so much that the benefit drops to $0, moving into a suspension rather than termination status. She also shared concerns from listeners about losing access to health insurance, yet she did not mention work incentives, which allow a person to maintain Medicare and/or Medicaid when working if they continue to meet SSA's medical definition of disability.
The National Association of Benefits and Work Incentive Specialists (NABWIS) is an association of professionals who spend each day talking with disability beneficiaries about concerns regarding benefits and work. Knowing the importance these programs play in the lives of those we serve, NABWIS welcomes the attention this series has brought to the subject. But, having failed to address all of the possibilities of the current work rules, this series has presented an incomplete story. And, while this is an unfortunate loss to the greater discussion, NABWIS believes the more detrimental impact is that listeners across the country walked away believing the that a person with a disability, or someone in their family can not work if they receive benefits. Perpetuating the myth that people are unable to return to work while receiving benefits only perpetuates the cycle of poverty and dependence.
For families receiving benefits, it is crucial that the well being of all the family members be taken into account.
What happens to the 18 year old who is erroneously told he shouldn't work because his family will lose their benefit(s)? What is his quality of life? What does he do when he is done with school? What are his goals and expectations for life? Will he ever own his own home? Will he be able to save for his future?
What if that 18 year old is instead encouraged to work and reach his personal goals with an understanding of accurate information about how he can get ahead by returning to work? What is his quality of life like now?
Following is true story of how one individual was able to return to work, in part through work incentives.
Terri Guy is passionate about helping Social Security beneficiaries use the Social Security work incentives to help them return to work after incurring a disabling condition because she has done it herself.
Terri has worked as a Work Incentive Consultant at Arizona Bridge to Independent Living (ABIL) for five years, while living with and accommodating several different disabilities (Multiple Sclerosis, Lupus, Diabetes and Melanoma.)
Terri first came to ABIL's Employment Network through the "Ticket to Work" program, while on Social Security Disability benefits back in June 2004, seeking assistance to find employment. The "Ticket to Work" is an array of work incentives and supports created by the 1999 Ticket to Work and Work Incentive Improvement Act. Work incentives include help finding work through Employment Networks, Work Incentives Planning and Assistance and Medicaid Buy-in health plans for workers with disabilities with higher incomes, like Arizona's AHCCCS Freedom to Work program.
Terri had a long work history but could not find anyone willing to hire her. ABIL's Employment Network helped Terri secure a job as an eligibility worker at the Arizona Department of Economic Security (DES), at which she excelled.
Because of her success at DES, ABIL recruited Terri to work in their Work Incentives Planning and Assistance program in 2008. She is a living example of someone who has benefited from the "Ticket to Work" program and worked her way off of Social Security benefits. Terri is a powerful role model for the people she helps to encourage and support their efforts to improve their lives through employment, up to their highest potential, including working their way off entitlements to achieve financial self-support. Over the last two years Terri has worked with more than 300 Social Security beneficiaries, helping 120 of them transition back to work.
NABWIS Board
Amina Donna Kruck (President), Anne Rae (Secretary), Molly Sullivan (Treasurer), Jim Sheldon, James Smith, Suzanne Paulson, Wanda Berry, Jolene Wyler, Tammy Liddicoat, Sandy Hardy, Thomas Golden, Ray Cebula.
Arizona Bridge to Independent Living (ABIL) is Arizona's largest center for independent living. ABIL offers and promotes programs designed to empower people with disabilities to take personal responsibility so they may achieve or continue independent lifestyles within the community.