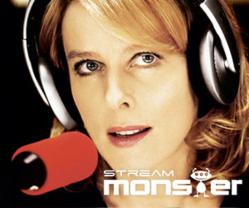 Best Shoutcast and Icecast Host for Internet Radio Station
(PRWEB) April 21, 2013
Those looking to start a new Internet radio station or stream live audio over the web need fast, reliable service and quality customer support. Streammonster.com announces the highest and most reliable bandwidth support for high quality Shoutcast hosting, IceCast hosting and AutoDJ with advance audio scheduling support.
With Internet radio and automated live audio scheduling becoming more popular due to increasing broadband availability, Internet-based stations are demanding quality streaming services.
High and reliable bandwidth is a crucial part of having a reputable and successful radio station online. Avoid the costly mistake of submitting a station to hundreds of streaming directories only to find out that the streaming host company can't sustain a growing audience.
Higher bandwidth packages are quickly becoming a commodity with the rise of mobile audio streaming, which is now becoming an essential tool for any serious online streamer. Online broadcasters and even traditional terrestrial radio stations are now moving into this direction because it grants easier access and extends the listening capability of any station from only one rejoin to millions of users across the globe.
With a wider range of distribution at a fraction of the cost, the profit on a user's return will be significantly higher.
With Streammonster.com, customers can have their station up and running in as little as 5 minutes.
Shoutcast or Icecast accounts are instantly activated and available for use immediately after registration.
With Streammonster.com, customers also get their very own free radio iPhone / iPod App, making it easier than ever for listeners to access their streaming audio from an iPhone, iPod and iPad etc.
Customers also never have to worry about bandwidth. With Streammonster.com's advance expanding network, it is able to scale as much bandwidth that one will ever need to keep a station up and running smoothly and cost effectively.
From the control panel, users can also set their station to public, which automatically submits the station to free open directory sites. Submitting a station to open directory projects is a key process in getting the station found by new listeners without paying for promotion.
Millions of users will immediately have access to the shoutcast streaming audio. It only takes about 10 to 20 minutes for the station to automatically be listed in the always expanding SHOUTcast directory at SHOUTcast.com. The user has total control over the station's meta data listing right from the account control panel.
Streammonster.com understands that integrating an audio stream to a website can be confusing at times.
With Streammonster.com's easy integration html code provided to all customers, it's now easier to integrate flash player and listening links to a website at no extra cost.
Streammonster.com currently hosts a wide range of customers, ranging from Internet only streams to large FM and Satellite stations.
Customers will also enjoy using activity reporting features located in the control panel.
The recent activity report provides a high-level overview of stream statistics, including details of listener trends, average session times, total listening hours, data transfer, track playback and more.
Streammonster.com is the number one source for high quality Shoutcast hosting, IceCast hosting and AutoDJ.