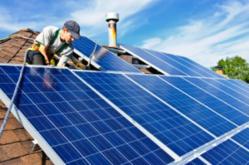 (PRWEB) April 18, 2013
Peak Solar LLC is happy to announce the creation of a new 24-hour hotline for American homeowners who are working on or interested in DIY solar installation on their homes. Peak Solar for years has been offering free engineering for solar projects but decided to take it one step further and offer help to those weekend warriors who want to make solar their next home improvement project.
A staff of trained experts will be on call to answer the any and all questions consumers may have. There will be no sales pressure on this hotline. Peak Solar created this hotline to advance the solar cause across America.
The fastest growing sector in the solar industry is the home improvement solar or DIY Solar industry. Homeowners are quickly realizing that they can take advantage of amazing state and federal tax credits as well as enjoy the freedom of not having to pay the local electric company every month. Peak Solar finds that the majority of these homeowners are new retirees who appreciate the tax benefits as well as the financial security that solar provides them for the next 25 years.
1-805-Solar-81 or
JrBucher(at)PeakSolar(dot)com
About Peak Solar:
The Peak Solar team has over four decades of experience in solar development and engineering. Together, they are working to make the science of solar energy a reality for average Americans. In addition to supplying photovoltaic systems, power inverters, DIY solar kits and components for residential applications, the company is a provider for large scale commercial projects and development.