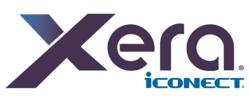 Reston, VA (PRWEB) April 18, 2013
iCONECT Development LLC, a global market leader in producing cutting-edge, innovative eDiscovery software products and services for the legal industry, announces the hiring of Steve Tiber, former Senior Manager, Client Engagements at American LegalNet Inc. In his new role, Tiber will oversee day-to-day sales operations, direct sales initiatives and customer relationships for iCONECT's expansive network of hosting providers and law firms in the Western United States.
"iCONECT's cutting-edge technology continues to attract highly qualified industry leaders," states Linda Hood, Vice President, Business Solutions at iCONECT. "Steve brings 18-plus years of extensive legal industry solutions experience with an impressive background in providing implementation management and sales engineering support for enterprise applications. Steve is a fantastic addition to our business solutions team."
Prior to joining iCONECT, Tiber most recently managed a team of project managers and support personnel responsible for implementing an enterprise rules-based calendar/docketing system and automated forms workflow system supporting many of the top 250 U.S. law firms. Over a 15-year time frame, Tiber held various positions at LexisNexis, most recently as Senior Sales Engineer in Practice Management Solutions, where he provided pre-sale support for a variety of solutions including enterprise search, SaaS/web-based document/email management and eDiscovery/litigation support. Tiber also frequently shares his expertise by speaking on various panels at industry conferences (ILTA, ABA, SLA).
"Innovation is central to iCONECT's product and services strategy," said Tiber. "It is invigorating to join a company that is truly at the forefront of revolutionizing eDiscovery review technology."
Built in HTML5, XERA is an intuitive, multi-browser, hosted eDiscovery review platform built to optimize the review, analysis and production of electronically stored information (ESI). Operating on a SQL® or Oracle® database, XERA empowers legal teams to maximize productivity through it's easy to navigate interface, enhanced social collaboration and remote accessibility features. XERA provides legal professionals with unprecedented control over the entire eDiscovery review process.
To learn more about iCONECT, visit http://www.iconect.com and follow us on Twitter or LinkedIn. Click here to schedule an XERA demo. Click here to reserve your free webinar seat for our Weekly XERA Demo every Wednesday at 1:00 PM EDT.
ABOUT iCONECT DEVELOPMENT, LLC
iCONECT Development, LLC is a global market leader in developing innovative legal review software, services and programs that empower people to complete complex legal review projects more cost-effectively. As early innovators of eDiscovery review software since 1999, and with the recent release of its revolutionary web-based XERA eDiscovery Review Platform, iCONECT continues to raise the bar for advancements in developing intelligent, easy-to-use tools that help hosting providers, law firms, corporations and government agencies worldwide optimize workflows and manage big data more efficiently.
iCONECT's worldwide corporate headquarters are based in Reston, Virginia (Washington, D.C.), with satellite offices in Los Angeles, California, and London, Canada.
iCONECT and the iCONECT logo are trademarks or registered trademarks of iCONECT Development, LLC or its affiliates in the U.S. and other countries. Other names may be trademarks of their respective owners.