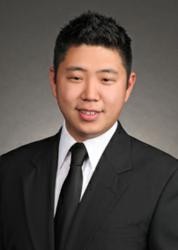 Although we are prepared to fight for our client, it is always encouraging to see divorcing spouses work with each other to reach an agreement.
Los Angeles, CA (PRWEB) April 18, 2013
A Wallin & Klarich client recently was able to achieve a quick and peaceful divorce settlement with the assistance of experienced San Bernardino divorce attorney Hong K. Lyu. Hong K. Lyu assisted the client to draft a settlement agreement with his former spouse which allowed the divorce process to progress quickly and peacefully.
"Although we are prepared to fight for our client, it is always encouraging to see divorcing spouses work with each other to reach an agreement. This makes the process much easier for all the parties involved and it changes our roles as attorneys from being a shark to a facilitator," said Mr. Lyu.
According to court record from San Bernardino Superior Court, the client had been married to his former spouse for over 10 years and the parties had one child together. In the state of California, 10 years is considered a long-term marriage which would allow the client's former spouse to gain a spousal support award for an indefinite period of time. In addition, over the 10 year period the client and his former spouse had accumulated marital assets and debts that needed to be divided. The client was unfamiliar with the legal ramifications of a divorce proceeding and sought the assistance of Mr. Lyu to guide him through the process.
Mr. Lyu prepared and filed the initial summons and petition for divorce to begin the dissolution process according to court documents. Mr. Lyu then helped the client to organize his assets and debts so that his property interests could be properly represented in the divorce proceeding. Mr. Lyu then recognized that the client's former spouse seemed to be cooperative and interested in a clean break similar to the client. Mr. Lyu changed his approach from adversarial to facilitative and began settlement negotiations.
Mr. Lyu drafted a proposed stipulated judgment that contained all the divorce terms relating to child custody, child support, spousal support, and asset distribution and presented it to the client's former spouse according to court record. The client's former spouse agreed to the terms and signed the stipulation. The settlement agreement was then presented to the court to be finalized. The court accepted the settlement agreement and issued a formal judgment.
As a result of Mr. Lyu's help the client was able to proceed through the dissolution process quickly and peacefully. Mr. Lyu's facilitation and assistance in the settlement agreement ensured that the court accepted the terms of the agreement and subsequently issued a final judgment. In addition, Mr. Lyu's assistance prevented the client from having to continually revisit divorce issues that may not have been clearly agreed to without Mr. Lyu's assistance in drafting the settlement agreement.
# # #
About Wallin & Klarich
As a premiere criminal defense and family law firm based in California, Wallin and Klarich ( http://www.WKLaw.com and http://www.WKFamilyLaw.com) has been assisting clients from across the country for over thirty years. The firm believes that every person is entitled to the highest quality legal assistance when it comes to facing difficult situations and has committed all of its resources to aggressively defending its clients. The firm has established itself as one of the most successful in the nation when it comes to defending against charges of DUI, criminal matters and sex crimes, and is acknowledged for successfully handling divorce and child custody cases. By making certain that our clients' legal rights are always protected, we take the "fear" out of the legal fight.
Wallin & Klarich: A Law Corporation
505 N Arrowhead Ave
#105
San Bernardino, CA 92401