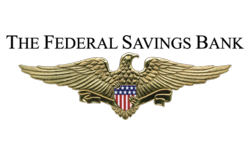 March housing starts were reported on Tuesday as 968,000 which was much higher than than analysts expected at 933,000 which was already higher than the last reported numbers for February at 917,000
Chicago, IL (PRWEB) April 18, 2013
The Federal Savings Bank is proud to echo news by the Department of Commerce that the construction of new homes throughout the U.S. is the highest it's been since 2008. March housing starts were reported on Tuesday as 968,000 which was much higher than than analysts expected at 933,000 which was already higher than the last reported numbers for February at 917,000. First-time homebuyers cannot afford to ignore this information as this data is very positive for the housing market.
The report also suggested that there was an ongoing rebound in housing activity, which is up 47 percent from the same period in the prior year, the largest year-over-year growth since 1992, according to MarketWatch.
"We are consistently seeing growth in the housing market over multiple data points. While I've stated this before, Tuesdays housing starts report really drove the point home that housing is truly recovering" says Nick, a banker at The Federal Savings Bank.
The prices for buildings with at least five units rose to a rate of 392,000 last month, which is the highest level it'd been since 2006, and up 27 percent from February. Work on multifamily homes jumped 31 percent in March to an annual rate of 417,000, which is also the highest it's been since 2006, according to Bloomberg.
While the housing numbers were impressive, there is still some room for improvement throughout the housing sector. With strong new homes sales reports in the winter The Federal Savings Bank expects this spring and summer to be quite active in terms for buying and selling homes. The bank expects property values to continue higher which is why it urges first-time homebuyers to get pre-approved for a mortgage now. By getting approved, buyers can start filtering their properties by the amount of credit they received and place bids on listings that owners will take seriously. This sense of urgency is apart from the fact that interest rates are at decade lows which further encourages buyers to take a mortgage these days. Finally, banks are more willing to lend now that home prices are rising due to shortages in inventory. To get starts on a home loan application or to speak with a loan officer please visit: TheFederalSavingsBank.com