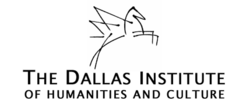 Dallas, Texas (PRWEB) April 18, 2013
Nationally known experts on sustainability—especially of the systems that support cities—will join city officials and local civic leaders for an eye-opening look at "What Makes a Resilient City?" during a day-long conference presented by the Sustainability Forum of the Dallas Institute's Center for the City. The conference will take place 9 am-4pm, Friday, April 19, in the Dallas City Council Chambers at 1500 Marilla Street. Admission is $30 for members of The Dallas Institute and its co-sponsors, $45 for nonmembers, and $10 for member teachers. To register, visit http://www.dallasinstitute.org, or call (214) 871-2440.
Dr. Gail Thomas, president and executive director of the Trinity Trust, will set the stage for the day's program as director of the Dallas Institute's Center for the City. Keynote speakers are award-winning author and expert on complex systems Thomas Homer-Dixon and NYU urbanist and authority on cities, culture, and politics Eric Klinenberg. Dallas City Manager Mary Suhm will provide opening remarks. Panelists will include Karen Walz of Vision North Texas, Tony Robinson - Senior Vice President, Tech Labs Group, Energy and Resource Technology HUB, Jack Matthews of Matthews Southwest, Lauren Seydewitz - Environmental and Energy Management Professional, architect Brent Brown, Alfreda Norman of Federal Reserve Bank of Dallas and Fernando Costa of Santander Consumer USA Inc., with former councilperson Lois Finkelman – head of Dallas gas drilling task force to moderate.
"Our goal is to create a conversation during which we can share ideas that can improve our cities," said Dr. Larry Allums, executive director of the Dallas Institute. "Gail Thomas started our 'What Makes a City?' conference 31 years ago. The topic this year will help us imagine and plan for what lies ahead and allow us to understand the concept of resilience, which is being considered increasingly in cities around the world."
Thomas Homer-Dixon is one of the world's leading experts on the intricate links between society, technology, and nature. In simple, clear language, he helps audiences understand how our world is changing. He shows how economic challenges, new technologies, and environmental changes affect people, companies, and societies - and how we can turn these challenges to our advantage and be better off as a result. His book The Upside of Down: Catastrophe, Creativity, and the Renewal of Civilization was an immediate #1 best-seller and the winner of the 2006 National Business Book Award.
Eric Klinenberg is Professor of Sociology at NYU and one of America's leading voices on cities, culture, media, and politics. He is the author of three books: Heat Wave: A Social Autopsy of Disaster in Chicago; Fighting for Air: The Battle to Control America's Media; and Going Solo: the Extraordinary Rise and Surprising Appeal of Living Alone. In addition to his books and scholarly articles, he has contributed to The New York Times Magazine, Fortune, Time, Rolling Stone, The Wall Street Journal, The London Review of Books, and The Nation, among other publications, and to the radio program This American Life. His recent article in the January 7th New Yorker is titled "Adaptation: How Can Cities Be 'Climate-proofed'?"
Dr. Gail Thomas, Co-Founder and Director for 17 years of The Dallas Institute and present Director of its Center for the City, serves currently as President and CEO of The Trinity Trust. She has made her life work the study and restoration of vibrant cities, having conducted over thirty conferences and seminars during the past thirty years exploring the question "What Makes a City?" and involving urban planners, poets, engineers, educators, and business entrepreneurs. Her application of these concerns has resulted in Pegasus Plaza in Downtown Dallas, a restoration of the Pegasus atop the Magnolia Building, and, for the past decade and more, efforts to reclaim the Trinity River through the Trinity River Corridor project. Thomas has spent her life transforming cities, and her work has resulted in tremendous change in Dallas and many other cities.
The event is co-sponsored by D Magazine, Earth NT, EarthPeople, Forté Prime, People Newspapers, White Rock Lake Weekly and Natural Awakenings Magazine.
ABOUT THE DALLAS INSTITUTE OF HUMANITIES & CULTURE
The Dallas Institute of Humanities and Culture is a 501(c)3 nonprofit educational organization with a 20-member Board of Directors comprised of community leaders. Created in 1980, The Dallas Institute is a center for creative and intellectual exchange, providing enriching programs for the public that are grounded in the wisdom of the humanities, laying the foundation for Dallas to realize its full potential for cultural excellence. The Dallas Institute is located at 2719 Routh St., Dallas, Texas 75201. For information, call (214) 871-2440, or visit http://www.DallasInstitute.org