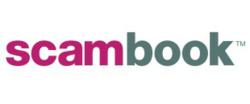 The harsh reality is that some people will try to take advantage of this national tragedy for personal gain. Before you donate to any relief fund or charity, please make sure your money will go to the people who actually need it.
Los Angeles, CA (PRWEB) April 18, 2013
In the wake of Monday's bombing at the Boston Marathon, Scambook is cautioning the public to watch out for fake charities run by scammers. CNN Money* has reported that over a dozen new website domains were registered within hours of the tragedy, with names like "bostonmarathondonations.com", "bostonmarathonvictimfund.com" and "bostonmarathonattack.com".
Although there is currently no indication that those websites are committing fraud, Scambook reminds the public that criminals often exploit national tragedy to prey on society's good will and emotions. The Internet enables scammers to create fake online charities within minutes.
"Millions of Americans are sending their thoughts and prayers to the people of Boston, and we're all looking for ways to help," said Kase Chong, Scambook's Director of Marketing. "But the harsh reality is that some people will try to take advantage of this national tragedy for personal gain. Before you donate to any relief fund or charity, please make sure your money will go to the people who actually need it."
Authorities are still investigating fake charities created in the aftermath of Superstorm Sandy, including the Hurricane Sandy Relief Foundation which allegedly transferred $13,000 to the operators' personal bank accounts and failed to disperse over $600,000 in donations**.
A New York woman also stands accused of using Facebook to falsely solicit donations for a victim of the shooting at Sandy Hook Elementary School in Newtown, CT***.
To avoid giving money to a fake charity, Scambook recommends donating to well-established organizations like the Red Cross, Boston Children's Hospital or One Fund Boston. One Fund Boston is a new relief fund created by Massachusetts Governor Deval Patrick and Boston Mayor Tom Menino and can be found at http://www.onefundboston.org.
If an individual is considering donating to a different organization or individual, Scambook advises the following 5 tips to avoid a charity scam:
1. Check the organization online. Contact the State Attorney General or the National Association of State Charity Officials (NASCO) to find out if the organization is officially registered. Watchdog sites guidestar.org and charitynavigator.org are also recommended.
2. Don't trust viral stories from supposed victims. In the wake of a national tragedy, dozens of heart-breaking stories circulate through social media and email. Many of these stories prove false and harmless, while others include a PayPal link for donations. Don't give money to someone who claims to be a victim unless there stands a personal relationship or verification of the claims.
3. Don't give in to pressure to donate. Even in times of immediate need, a legitimate charity will never pressure anyone to donate. If an individual soliciting donations is rude, threatening, or refuses to answer questions, it's unlikely that they're representing a real charity. Call the organization they claim to represent and report the incident.
4. Stop and remember past donations. Charity scammers often try to build trust with their victims by calling and thanking them for past donations. If contacted, Scambook advises individuals to pause and think about their history with this supposed charity. A legitimate charity representative will be able to provide the date of the individual's donations or other verifying information. If the caller cannot do this, it's a red flag.
5. Watch out for unsolicited text messages. Individuals are warned to be very cautious if they receive a text message asking for donations. Although many legitimate charities can receive donations via text message, it is highly improbable that they will send out unsolicited text messages for help. Scambook advises individuals to trust their gut instinct and find other ways to donate if a text message seems suspicious.
Scambook also invites the public to research any suspicious charities or individuals utilizing their website, Scambook.com, to view cases of previously filed complaints.
ABOUT SCAMBOOK
Scambook is an online complaint resolution platform dedicated to obtaining justice for victims of fraud with unprecedented speed and accuracy. By building communities and providing resources on the latest scams, Scambook arms consumers with the up-to-date information they need to stay on top of emerging schemes. Since its inception, Scambook has resolved over $10 million in reported consumer damages. For more information, visit scambook.com.
*http://money.cnn.com/2013/04/17/pf/boston-marathon-charity/
**http://www.nj.com/news/index.ssf/2013/04/hurricane_sandy_relief_foundat.html
***http://www.cnn.com/2012/12/27/justice/connecticut-newtown-charity-scam