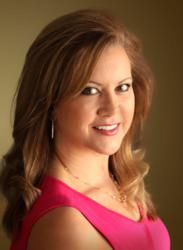 When done correctly, your personal brand will attract fabulous opportunities for you from your target audience.
Greenwood Village, CO (PRWEB) April 19, 2013
This time of year we hear a lot about Spring Cleaning: Change out your winter clothes for summer, dust and clean furniture, and look forward to warmer, more relaxed times.
Lida Citroen, Personal Branding and Reputation Management Expert, suggests not to forget about personal branding during this time of spring cleaning. "Our personal brands need some freshening and attention this time of year as well."
Lida offers some ways to fine tune your reputation to stay sharp and focused over the next few months:
1. Give social media profiles a tune up. Was the last thing posted to LinkedIn wishing everyone a Happy Halloween? Online tools, like LinkedIn, Facebook and Twitter, require constant and intentional nurturing. Develop a schedule that works to regularly posting to stay in front of a target audience.
2. Review contacts on LinkedIn, friends on Facebook and followers on Twitter to see if they are still relevant. Routinely evaluate and purge social networks of individuals and companies that do not support your personal brand. Replace them with new friends and connections who believe what you do and support your reputation.
3. Taking more than giving? Earlier this year, I did a Gratitude Project to better connect with roadblocks and issues I needed to push harder on to breakthrough a barrier. Gratitude is inconsistent with fear, and focusing on the positives in life offers more productive experiences and attracts more opportunities than living in worry and fear. Find ways to say "thank you" more intentionally and often.
4. Is your elevator speech stuck in a rut? Months of networking events can leave professionals feeling stale in expressing value to others. Revise your introduction. Think of ways to creatively tell others who you are, what you do and what makes you different. Consider starting an elevator speech with a story or a question (i.e. "What could a former stay-at-home mom know about SAAS technology? Well! I happen to be an industry leader in….")
5. Has your target audience shifted lately? Did you focus on selling to career women in the past, but now your target clients are more entrepreneurial men? This will mean adjusting your messaging, approach and platforms to become more relevant. Attend events and forums in a target audience's space. Get outside your comfort zone.
6. Consider wardrobe. In the Fall and Winter months, we bundle up and cover up. That means layers and heavier fabrics. With Spring we have more options!
7. Take care of yourself. Most people can identify the individual who is neglecting their health, happiness and appearance. They are often also the ones neglecting their work in some way. This Spring, enjoy the season by getting quality sleep and exercise. Taking care of your personal brand means investing in your most valuable asset — YOU.
About LIDA360
LIDA360 is a brand consultancy firm, based in Colorado. Principal Lida Citroën is an international branding and reputation management expert who designs and enhances the identities of companies, executives and individuals globally. Lida practices an integrated approach to branding, marketing and communications that enhances the total customer experience and reduces the investment for success.
The author of the book, "Reputation 360: Creating power through personal branding," (Palisades Publishing, 2011), Lida is an accomplished speaker who engages audiences with her empowering message about managing your personal brand and reputation. Lida presents programs for corporations, conventions and non-profit organizations around the U.S. She can be reached at 800.314.5060 or http://www.LIDA360.com