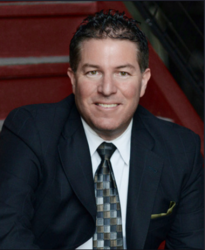 More and more companies see that the economy is improving and are investing in training their employees
San Jose, CA (PRWEB) April 18, 2013
Like many companies, Great American Opportunities, the largest fundrasing company in the country, is investing in training its employees to enhance their job performance. The training is conducted by Gary Michels, motivational speaker, sales trainer and Co-founder of Southwestern(TM) Consulting. The next training session takes place Friday, April 20, 2013, in Oakland, CA and will be streamed nationally to satellite locations.
"Many of my customers elect to stream their training sessions", said Gary Michels. "Streaming live training is a very cost-effective way to deliver training in a company with numerous locations".
A recent Bersin by Deloitte Study (http://www.prnewswire.com/news-releases/bersin-by-deloitte-study-shows-continued-surge-in-learning-and-development-spending-as-us-corporations-focus-on-reskilling-their-workforces-187866961.html)
shows U.S. corporations increased learning and development spending over recent months to enhance the skills of their employees. Great American Opportunities is just one of many companies that are investing in employee training. "I enjoy working with a successful company like Great American Opportunities who believe that there is always room for growth", Gary Michels said. "This is a wonderful organization that believes in its people and care about their careers and goals. More and more companies see that the economy is improving and are investing in training their employees."
Training Great American Opportunities is a homecoming for Gary Michels, who started his professional sales career with the company and was the number one producer for 10 of 19 years before moving on to start the sales consulting company, Southwestern Consulting(TM).
Great American Opportunities was founded in 1975, and is part of The Southwestern Company, a cornerstone of the Nashville community and the oldest direct selling company in America. Since 1855, Southwestern has lived out its motto "Building Character in Young People", through allowing America's best and brightest college students an opportunity to learn personal selling and business management skills through its summer internship program.
Gary Michels currently serves as Co-founder of the motivational speaking, sales training company, Southwestern Consulting(TM), and speaks regularly on the Success Starts Now!(TM) seminar speaking circuit. Gary writes frequently for various organizations and companies on sales excellence and is the author of "Gettin' In and Gettin' Out, How to Get In Every Prospect's Door and Get Out with a Sale" and "Turn It Up A Notch Weekly". He conducts public seminars and sales conferences across the country, as well as individual sales training, sales coaching, and consulting. Clients that follow the program conservatively see a 15-20% growth within three to six months and 50% or more growth year after year as they stay in the program. If you want to increase profit margins; improve your sales team's confidence and competence; and produce more consistent sales results, contact Gary Michels at http://garymichelssalesmotivation.com/contact-us/.