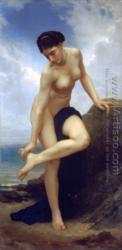 (PRWEB) April 18, 2013
Recently, Artisoo.com, the online Chinese art gallery, has released its new collection of oil paintings. Every oil painting in this new release is a masterpiece worth collecting. The paintings are offered at discounted rates. The collection has a noteworthy abstract painting category as well as a beautiful landscape painting assortment.
Artisoo.com is known for its intricate artwork and supplies some of the best paintings in the market. The oil painting collection it has launched is equally good; it has several paintings in its sub categories which are categorized on the website according to subject, style and display. The oil paintings collection also features paintings by brilliant artists like El Greco, Leonardo Da Vinci, Gustav Klimt, Michelangelo, Pablo Picasso and many more.
When it comes to painting quality, artisoo.com has to offer the best articles to its customers. The colors are vibrant and the picture painted is so lively that it speaks for itself. Vincent Zhou, CEO of the company is reported to have said, "Each painting available at Artisoo.com is a masterpiece worth collecting. Each painting from Artisoo.com is a piece of artwork, and meticulously painted by the talented artists."
Chinese art is world famous and is recognized for its extraordinary aesthetics which portray Chinese culture, traditions and customs. Artisoo.com strives to bring new and talented young artists to the limelight by exhibiting their amazing paintings to the world of art lovers. The website has a huge variety of paintings which are categorized so as to make the browsing experience of customers as easy as possible. In addition to paintings, Artisoo.com also supplies art products like photo articles and canvas sets.
In addition to a large collection of oil paintings, the website also has a wide range of Chinese paintings which reflect the true Chinese culture and the modern blend. All the paintings are rich in themes and meaning which make them even more desirable or the people who understand art. Artisoo.com also features very good and knowledgeable information on arts for its worthy customers who wish to learn more about arts, painting and Chinese art.
Artisoo.com was established in 2009 and operates as an online art store specializing in abstract art paintings, oil painting reproductions, and Chinese paintings.
For more details, please view: http://www.artisoo.com/