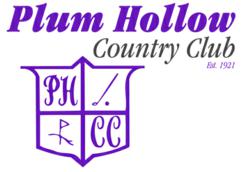 Southfield, Mich. (PRWEB) April 18, 2013
Plum Hollow Country Club, a private, member-owned club established in 1921, and the home to the 1947 PGA Championship, Australia's first major golf championship and Jim Ferrier's most significant win, is celebrating its place in Australian golf history and fellow Aussie, Adam Scott's historic 2013 Masters Tournament win with an offer for all natural born Australian golfers. The club welcomes all Australians with a complimentary round of golf on its championship course during the 2013 golf season. To redeem the offer, any natural born Australian must present a birth certificate or other national identification.
Plum Hollow Country Club, a 160-acre, 18-hole course designed by golf course architects, Colt and Alison, is known for its natural beauty and picturesque ravines. With a distinct history of excellence hosting major PGA tournaments, the club was also home to Doug Ford's 1957 Western Open win, as well as the Women's Western Open in 1951 where Patty Berg won the event. Berg holds the all-time record for most major wins by a female golfer. The club will also host the 2015 Michigan Amateur.
Ferrier, from Manly, New South Wales, Australia, won 30 professional tournaments during his historic career. Ferrier was the first Australian to win a major PGA tournament, which gave him a lifetime exemption to PGA Tour events.
"We thought this would be a great way to highlight the history of our club and at the same time extend a heartfelt congratulations to Adam Scott for a wonderful Masters victory all the way from Plum Hollow Country Club," said Plum Hollow Country Club President, Sam Ferrari. "Our hope is to have some of his fellow countrymen enjoy the history of their first major winner in Ferrier on our championship course right here in Southeast Michigan."
Scott, born in Adelaide, South Australia, Australia, counts 21 professional wins in his short professional career. The 2013 Masters Tournament is his biggest win to date and his first major championship. He is the first Australian to win the tournament in its 77 year history.
About Plum Hollow
Plum Hollow Country Club, a Private member club located in Southfield, Michigan. Through its more than 92-year history, Plum Hollow has hosted the PGA Championship, Ryder Cup Team Matches, four Michigan PGA tournaments, a Women's Western Amateur and the Western Open. Plum Hollow will host the 2015 Michigan Amateur. Plum Hollow Country Club provides a full country club experience with swimming, dining and tennis facilities for the enjoyment of its members and their families.
For more information go to: http://www.theplumlifecc.com