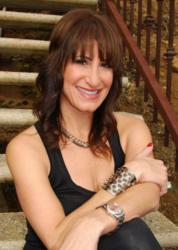 Burbank, CA (PRWEB) April 18, 2013
The 49th Annual Fashion Show coordinated by Woodbury University has been expanded into two full-length fashion festivities this year, as the institution celebrates its renovated fashion design curriculum. "Neo-Tribes" is the overarching theme for the show, and fashion maven and celebrity stylist, Lisa Kline, will be the honored guest for both evenings.
Lisa Kline's retail stores and online brand has made waves in the fashion community with edgy, hip apparel and accessories that has dressed A-list celebrities, including Liv Tyler, Jessica Simpson, Paris Hilton, Jessica Biel, and Ashton Kutcher.
On April 27, Kline and a full-house of notable industry designers and professionals will gather within the transformed Natural HIstory Museum in Los Angeles to view student works. The runway event will showcase sophomore swimwear, junior collections, costume designs inspired by Bram Stoker's Dracula, and senior collections within the intimate and exotic backdrop of the African Mammal Hall.
Immediately following the runway segment, guests can spice up their palate with an abundant array of Moroccan delicacies and alluring dishes which will be provided in the North American Mammal Hall.
In addition to the debut of the "Neo-Tribes" opening gala event, the public will also experience the bewitching fashion designs of Woodbury students in a second runway show held at the Center Stage Studios in downtown Los Angeles on May 2. Tickets to the public showcase, which accommodates 1,000 guests sold out within the first three hours, however, press requests and VIP seating will still be honored.
Sponsors for the event include leading brands such as L.A.M.B., Badgley Mischka, Singer, and Charles Jourdan to name a few.
To find out more information about Woodbury University Fashion Department, please click.
About Woodbury University
Founded in 1884, Woodbury University is an accredited institution located in Burbank, Calif. that offers prospective students an array of undergraduate degree options such as fashion design, fashion marketing, architecture and more. Their mission is to provide a creative and innovative curriculum to students, while fusing real-world experience into every program.
For questions or comments, please contact Jaime Catmull, at Jaime(at)BFFPublicity(dot)com, or (424) 903-9002.
###