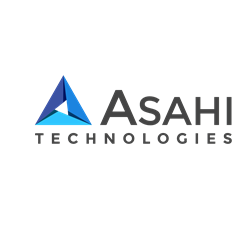 Our VTiger CRM solutions help businesses to streamline their customer management processes enabling them to enhance business efficiency.
New York (PRWEB) April 18, 2013
VTiger is a full featured CRM software used to manage and operate enterprise wide CRM and Inventory Management activities, such as sales force automation, customer support & service, marketing automation and procurement efficiently. Widely trusted by thousands of businesses worldwide, it offers the best of customer-support services of SugarCRM and the effortless sales automation of Salesforce.com. Aptly suited for budget constrained small enterprises that need to quickly respond to their changing business needs, VTiger CRM is a cost effective alternative to its competitors Microsoft Dynamics CRM and Sage CRM. The numerous tools and add-ons such as MS Outlook, MS Office and Thunderbird integration, Customer Portal, RSS and others add more value to the end-users by providing scores of enterprise features. And to enable small and medium sized enterprises to leverage the power of CRM software, the NY based firm has launched affordable VTiger CRM development services for enhancing business efficiency.
VTiger CRM is currently deployed by high profile customers including Aegon USA, Nokia, Euronext, German Postbank, Datentechnik, and SMBs such as Data HQ Limited (UK), Eon Products, and American Broadband Family of Companies. The CRM support is best suited for organizations of all sizes that need a streamlined flow of useful data and information. The open source CRM with its seamless client-firm interaction features possesses all the desired functionalities deemed necessary by any work place. Backed by a vibrant developer community, VTiger offers business concerns the following benefits:

Streamlines business interactions with customers and perks up customer service.
Offers lead management features that assign ownership and manage sales pipeline.
Drives sales productivity by managing customer profiles and identifies potential customers.
Manages marketing campaigns and brings innovation.
Runs personalized mass email campaigns and determines its effectiveness
Monitors customer service levels and ensures follow-ups.
Offers drill-down dashboards that generate reports to give an instant picture of the business.
At Asahi Technologies, the CRM implementation team follows a client-centric approach to deliver VTiger solutions across various domains. By integrating the existing modules and customizing them for exclusive business requirements, the team delivers powerful add-ons, customer portals, outlook plug-ins, office plug-ins and thunderbird extensions. The firm offers complete range of development services including VTiger installation, integration and customization to let businesses effectively deal with customers and business clients.
"Our VTiger CRM solutions help businesses to streamline their customer management processes enabling them to enhance business efficiency," stated Mr. Vinod Subbaiah, the CEO and Founder of Asahi Technologies.
To help businesses know more about VTiger development services, Asahi Technologies provide a free online consultation to clients letting them understand their options.
About Asahi Technologies
Asahi Technologies is a New York based web design and development firm that provides software consulting and Web solutions to small and medium level businesses all across North America. Asahi Technologies specializes in responsive design, cloud computing, online marketing, mobile application development and open source technologies. Under the leadership of Mr. Vinod Subbaiah, who himself started his career as a software programmer, Asahi Technologies' team comprises of experienced software professionals having extensive knowledge of technology with B2C and B2B operations. The firm's headquarters is located in New York City, NY.