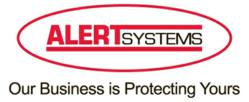 Businesses large and small can be victim to opportunists at any given moment.
(PRWEB UK) 18 April 2013
A hairdresser has released CCTV footage to Surrey newspaper, Epsom Guardian, showing a man and woman stealing a set of GHD Candy Collection hair straighteners.
The CCTV footage shows them walking past the window and staring through at the straighteners at around 2.30pm on April 11, before walking away.
Spotting this, the hairdresser stood at the front of the shop and when the couple did not return, he went to the toilet. He tells the paper that in the 'split second' between him entering the toilet and the sole stylist time emerging from the staff room, the couple returned.
The woman held open the door while the man picked up the straighteners and hid them under his coat and they left. The straighteners are worth £110, the salon and police are now appealing for any witnesses or people who recognise the couple whose faces are clearly displayed on the footage.
A spokesperson for AlertSystems said:
"Businesses large and small can be victim to opportunists at any given moment. This hairdressers was only unoccupied for a split second but was subject to theft of expensive hair straighteners – As they have a CCTV security system they are now able to appeal for information. The availability of CCTV can make all the difference in securing prosecution against shoplifters."
AlertSystems manage and maintain over 5000 security installations throughout the UK and are specialists in providing business security solutions. Offering professional service and a complete range of security services, such as monitored alarm systems and Avigilon CCTV security systems. AlertSystems offers effective and reliable solutions to security problems.