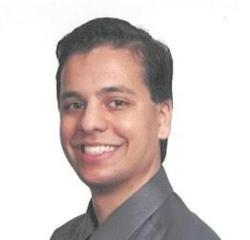 With years of hard work and dedication they learned all the tricks of the trade while selling the nations top registry cleaner to the general public.
Boston, MA (PRWEB) April 18, 2013
As leaders of the Top Affiliate Program at Boost Affiliates, they have worked to sell one of the top registry cleaners in the nation, PC HealthBoost. They have learned tips and tricks to selling software that they are now very happy to pass on to anyone who wants to be leader in the Boost affiliate program.
Some of these tips include learning how to make the most of Google Adwords, and to use this advantage to edge out competitors. In addition to teaching other people how to become a super affiliate by working as a consultant through the Boost affiliates member program, Amit Mehta, also runs a blog that gives tips, secrets and tips on how to be the best affiliate possible.
Amit offers numerous tips through the membership program and the blog in addition to the tip about Google Adwords. One of the many other things both Mehta and Dunbar talk about include learning about SEO strategies and creating articles promoting the product you are trying to sell.
Amit Mehta and Pete Dunbar are devoted to coaching all of the affiliates in the Boost Affiliate Program. They want to make sure the Boost Affiliates is the top affiliate program and that sales affiliates at boost are constantly breaking records and making sales. They work individually with each and every one of the affiliates, coaching each one to be the best they can.
To find out more, visit http://PCHealthBoost.com. We are always looking for advertising and partnership opportunities and anyone wanting to meet with us may reach use the contact us link provided.
Boost Software, INC
Erin Walsh, Director of Public Relations
75 Arlington St. Suite 500
Boston, MA 02116