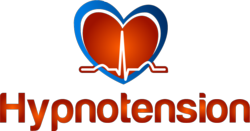 Although the effects are temporary, they are significant and they do last for over 24 hours
London, UK (PRWEB UK) 22 April 2013
Researchers from Queen Mary University of London, Barts and The London School of Medicine and Dentistry found that people who drank 250ml of nitrate-rich beetroot juice a day experienced blood pressure reductions of around 10 mm Hg.
The reduction was highest around three to six hours after imbibing the beetroot juice, but the effect lasted 24 hours later.
While beetroots contain heart-healthy compounds like vitamins C and K, fibre and polyphenols, scientists say it's the high nitrate content that's likely to be responsible for the ability to reduce blood pressure.
Other nitrate-rich vegetables include lettuce, cabbage, and fennel, which researchers say are likely to have the same effect.
This new study confirms earlier research reported by Hypnotension in December, "Beetroot found to lower high blood pressure".
Paul Howard, co-creator of the Hypnotension programme, said "Although the effects are temporary, they are significant and they do last for over 24 hours."
"This study adds to the body of evidence showing that addressing dietary and lifestyle factors can lower blood pressure naturally, which is exactly what the Hypnotension programme does very effectively."
The Hypnotension™ Programme looks at a variety of lifestyle factors to establish which is likely to be causing or maintaining high blood pressure (Hypertension).
These lifestyle factors are then targeted using specific cognitive and hypnotherapeutic techniques to help reduce the client's blood pressure towards more normal levels.
Certified Hypnotension Practitioners are all fully qualified and insured hypnotherapy or NLP professionals, who meet the occupational standards for their country. The Hypnotension Programme is a hypnotherapy cpd course recognised by leading Hypnotherapy Professional Associations worldwide.
There is a network of specially trained Hypnotension practitioners all over the country that can help people make the lifestyle changes which could help save their life.