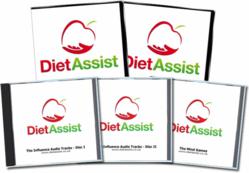 One of the main problems many people face is being unable to eat certain foods in moderation
(PRWEB UK) 23 April 2013
The taste triggered the release of the brain's reward chemical, dopamine.
Each was given 15ml of fluid over 15 minutes. It is enough to make a pint go round 38 people, so the scientists said the alcohol in the beer would have no effect on the body.
The results of the study, published in the journal Neuropsychopharmacology, showed a greater effect in people with a family history of alcoholism.
Experts said the family link was "surprising".
This study highlights that taste alone has an impact on brain functions associated with desire.
This increase in desire may explain why some people are incapable of eating just one piece of chocolate or one biscuit and end up eating the whole bar or packet in one sitting.
Paul Howard, co-creator of the DietAssist programme, said "One of the main problems many people face is being unable to eat certain foods in moderation. Eating one biscuit with a cup of tea does not demolish a day's dieting effort but eating a packet surely would."
"At DietAssist, we teach people the psychology of dieting so they can learn how take back control of these desires so that they can exercise self-control and stay focussed on their goals."
The DietAssist programme gives dieters a deep understanding about how their mind works, and how to use it to their advantage – whatever diet or sensible eating plan they are using. It aims to help them to take back control over their eating behaviours and teaches them to act more appropriately in relation to food and eating in the future.
The DietAssist programme is the result of over 20 years experience of helping people to lose weight effectively, and uses the latest psychological techniques to avoid the self sabotage and demotivation that dieters commonly experience.
The DietAssist programme helps dieters strengthen their motivation and resolve, and creates the optimum psychological state for success.