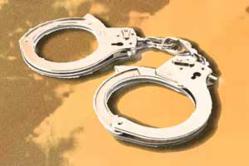 It's not surprising that in times of austerity the public demand everyone pays their fair share of tax
(PRWEB UK) 18 April 2013
As many consumers across Europe continue to feel the effects of the recession, the issues of tax avoidance and evasion are again high on the political agenda.
The UK has put Tax avoidance top of the G8 agenda for the duration of its presidency, Angela Merkel and David Cameron urged a clamp down on tax havens after their talks less than a week ago and now, as reported in Spiegel Online, the German state of Rhineland-Palatinate has confirmed over 200 raids across Germany on suspected tax evaders took place on Tuesday and Wednesday of this week.
The raids were undertaken based on information gleaned from a disc containing 40,000 records purchased by the state for 4 EUR million in the wake the collapse of a German/Swiss treaty designed to reduce German losses from tax fraud. The Rhineland-Palatinate finance ministry has confirmed that it estimates the raids will help the German exchequer recoup around 500 EUR million.
The source of the disc remains a closely guarded secret, but Switzerland has been vocally arguing that such purchases only encourage the theft of confidential bank account data. Whether the 40,000 records obtained will lead to investigations beyond German is yet to be seen, but the precedent this case sets regarding the blurring of ethics (using stolen data as part of a tax investigation) is likely to ring alarm bells for tax evaders globally.
A compareandsave.com commented:
"It's not surprising that in times of austerity the public demand everyone pays their fair share of tax. Shady offshore banking seems likely to become considerably more difficult. Hopefully that will benefit everyone; if banks can secure higher deposits then they are likely to be able to offer really great bank accounts to the masses."
______
compareandsave.com is one of the UK's leading personal finance comparison websites. Based in Colchester, Essex, compareandsave.com has been helping UK consumers get a better deal on credit cards, savings accounts, personal loans and more for over five years.