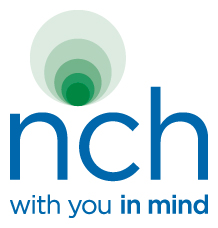 Hypnotherapy can help the client learn what is making them feel so nervous and anxious – as often they cannot identify it – and then work towards controlling the fear
(PRWEB UK) 19 April 2013
According to the Sydney Morning Herald, emergency doctors are increasingly treating people who have abused prescription anti anxiety drugs such as Xanax, a study has found. St Vincent's Hospital has seen a 43 percent in emergency toxicology cases – including overdoses and dangerous mixing of drugs linked to benzodiazepines in five years. The study also found that women were most likely to become addicted as Professor Fulde explained, 'We as a society really do have a problem with the large availability of benzodiazepines, their easy prescription. They are seen as safe and they are safe, but they are very addicted.'
Severe anxiety is a condition that can affect anyone of varying ages for a variety of reasons. We have all suffered from anxiety at some point in our lives, yet some find the feeling overcomes them and lasts for long periods of time in all areas. It is at this point they are usually given prescription drugs which as the study shows can have even more damaging effects. There are however other ways to address anxiety, one of which is hypnotherapy.
The National Council for Hypnotherapy is the UK's most established hypnotherapist directory giving details of hundreds of hypnotherapists throughout the United Kingdom who specialise in various areas including habits, phobias and anxiety. The hypnotherapist would address the anxiety by identifying the root of the problem and working to realign and change the way the client approached certain anxious situations and aim to help the client learn calming tactics and techniques. The complementary approach has helped thousands as a representative explained, 'Hypnotherapy can help the client learn what is making them feel so nervous and anxious – as often they cannot identify it – and then work towards controlling the fear.'
The National Council for Hypnotherapy continues to raise awareness of the benefits of hypnotherapy.
NCH represents over 1800 hypnotherapy professionals within the UK and is committed to ensuring the highest possible professional standards amongst our members. Those looking for help with smoking, weight, anxiety, panic attacks, habits and phobias may be helped by local NCH accredited therapists, look for the NCH seal of approval on their websites. As one of the largest registers of independent Hypnotherapists, the National Council for Hypnotherapy (NCH) is actively involved with the Complementary and Natural Healthcare Council (CNHC) and strives to develop standards for the benefit of the profession, now and into the future.