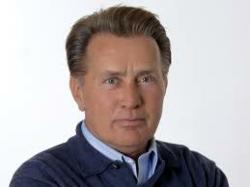 Social media can provide life-saving information in times of crisis.
Hollywood, CA (PRWEB) April 18, 2013
The producers of Breakthroughs with Martin Sheen are pleased to announce a June debut for a new report exploring how social media can be a useful way to move information in times of crisis.
Breakthroughs Martin Sheen is an independently produced television series airing in markets around the country on public television. The program is hosted by the legendary Martin Sheen, who is celebrating his second half-century in American entertainment in 2013. Mr. Sheen has developed a reputation as one of Hollywood's most respected actors during a career that includes more than 60 film appearances.
Martin Sheen Breakthroughs is learning about how law enforcement and government officials are using social media like Twitter to help in times of crisis. In a natural disaster or man-made events, getting information to the public is a critical element to protecting their safety. In a new report, Martin Sheen PBS is showing audiences how social media is providing life-saving information about emergency services, evacuations, and other important things the public needs to stay safe when disaster strikes.
The producers of Breakthroughs Martin Sheen will distribute the new report in June. Check local listings for air times on public television and PBS affiliates in individual markets. For more information the producers can be contacted via the official website for the show at breakthroughsptv.com.