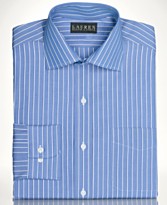 (PRWEB) April 18, 2013
The wholesale closeout business industry is being provided with a one stop resource through which it is reviewed by Donny Lowy, who manages Closeout Explosion from its Brooklyn, New York wholesale warehouse. Donny is an entrepreneur who is actively engaged in the buying and selling of closeout merchandise through his fashion domestic distribution and exporting business. Donny has gained experience as a result of buying and selling liquidation products from bankruptcy retail sales, overstock job outs and store returns from department stores, overruns from American and foreign manufacturers, and unsold production from New York Garment District designers. Based on his experience, and those shared by others, he has devoted sections of his overstock website to featuring and reviewing products and services that are of interest to the industry, including news related to the fashion business.
"While there are literally hundreds, if not thousands, of websites which market wholesale products, I have personally seen fewer sites which devote themselves towards reviewing and featuring products and information which can be used by those looking to grow their resale businesses. I have published, and continue to publish, articles and videos that help provide vital information, advice, strategies, and innovative ideas for all levels of the industry, from exporters to importers to retailers to flea market vendors to eBay sellers. I have written articles on the wholesale business in countries including the USA, Israel, Lebanon, Greece, and Kenya. I also feature third party offerings, such as a wholesale handbag directory for which I receive a commission for each sale, plus third party advertising that showcases merchandise by other wholesalers. By offering such a wide array of resources and buying opportunities through my network of websites, I can help entrepreneurs involved in the closeout business while at the same grow my own company," expressed Donny, who started out as a vendor at the Queens Aqueduct Flea Market and now exports brand name designer Calvin Klein dresses, Tahari suits, Steve Madden handbags, and Guess shoes, among other fashionable items from his frequently changing inventory to customers such as boutiques and discount stores.
For example, there is a section on the main wholesale website labeled Wholesale Nigeria. It offers free information, strategies, and tips, covering the wholesale, closeout, and retail industry in Nigeria. There is also a section that lists Apple electronic and computer products which are sold through a third party website. Visitors to the closeout site can also find offerings for business books, software, flea market tips, and links to tutorial videos. Donny Lowy has even set up a page that lists domains for sale where resellers can purchase wholesale related domains which can appear on pages in the search results of Yahoo and Google, such as WholesaleBrooklyn.com and NewYorkWholesaleDresses.com. The advantage of purchasing an existing domain is that it can be forwarded to one's own website, or affiliate link, and have the potential of receiving traffic that is already being received through the search engines to the domain
"When I started my business the biggest challenge was learning how to buy and sell closeout products, understanding important definitions used such as salvage and shelf pulls, and locating marketing channels to sell my merchandise. While today sites such as Liquidation.com, CloseoutCentral.com, and WholesaleCentral.com, have become very popular, there was a point where these sites were just being introduced to the marketplace. It has taken me literally years to educate myself, and I will admit that I still have allot more to learn. By helping other resellers learn the business I am not only helping my customers increase their sales, and hopefully enabling my buyers to purchase more products from my NY warehouse and e-commerce liquidation site, but also helping myself learn more about the industry through the process of informal teaching. While I admit that I might also be helping my competition, I am willing to proceed in the belief that when the tide rises, all the ships benefit as well," added Donny, who has appeared in the pages of Entrepreneur Magazine, is an author expert at Ezine Articles, and is a published author with books for sale through Amazon.