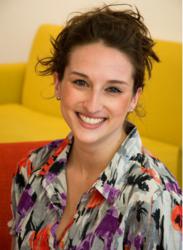 Mediaplanet is opening up our twenty-second office and thereby securing our position in the financial and technological hub of northern California by entering the San Francisco market
New York, NY (PRWEB) April 18, 2013
Mediaplanet Publishing, the global leader in themed media and 10-year veteran of the content marketing arena, today announced the opening of its newest office in San Francisco, California. The west coast office is Mediaplanet's fourth in North America and twenty-second globally. Janel Gallucci will serve as the Managing Director of this arm of the operation.
"Mediaplanet is opening up our twenty-second office and thereby securing our position in the financial and technological hub of northern California by entering the San Francisco market," says Carl Henric Holmberg, CEO of Print, Mediaplanet Publishing. The opening of its San Francisco office follows Mediaplanet's strategy of having offices covering both the east and west coastS of North America, he explains.
Partnership
Mediaplanet has partnered with two leading west coast newspapers, the San Francisco Chronicle and the LA Times, as office's main distribution channels. "We have planned the San Francisco start up in detail to make sure it will be a success," says Mediaplanet CEO and Swedish entrepreneur Richard Båge, who founded the company in 2002. "We are very happy that we have collaboration with the San Francisco Chronicle and the LA Times and we will offer our clients our portfolio of digital and print products."
Leadership
The company has appointed Janel Gallucci as Managing Director of Mediaplanet San Francisco. Her duties will include building the business and managing daily operations. Gallucci brings over three years of publishing, sales, and management experience to the role, having served formally as a Project Manager and a Business Development Manager with the publishing group.
"Janel Gallucci has had a skyrocket career within Mediaplanet," says Holmberg. "She started in our New York office as a PM in April 2010, and one of her earlier projects was distributed in 10 countries and read by the Queen of England herself. Janel has since then taken a major leadership role in the New York office and made it clear to her colleagues that she loves what she does every day," he concludes.
Execution
Mediaplanet San Francisco will publish its first campaign, "Empowering Female Leaders," within the San Francisco Chronicle. An avid supporter of the empowering women and girls movement, Gallucci successfully spearheaded Mediaplanet's three-part series entitled "Investing in Women & Girls" with USA TODAY during her career as a Project Manager. Her ties with the industry and personal passion for the topic, as well as her own leadership role, will influence the inevitable success of the office's first campaign.
"The San Francisco Bay Area has become a breeding ground for women entrepreneurs seeking to grow micro-businesses into million dollar enterprises, and was recently ranked the number one city for female leadership and entrepreneurship," Gallucci says, explaining the relevancy of the upcoming campaign. "However, only three percent of tech start ups are female-led, and women are only receiving one percent of venture capital funding."
The "Empowering Female Leaders" campaign aims to increase the number of female leaders and entrepreneurs in the San Francisco Bay Area by uniting the organizations and companies working at the forefront of the female leadership movement, particularly those involved in the technology and start up industries, to create a powerful call to action that motivates readers.
About Mediaplanet
Mediaplanet was founded in Stockholm in 2002 by Richard Båge and Rustan Panday, and is the world leader within content marketing in editorial environments. Mediaplanet produces about 1,000 papers per year in 14 languages through offices in 22 cities, 16 countries, and three continents around the world. Mediaplanet partners with industry experts, leading journalists and celebrities to create inspiring, educational editorial, presented in an easy-to-read, engaging format. The reports are financed by relevant advertisers and distributed with the world's leading newspapers and websites. Mediaplanet's North American arm operates out of offices in New York City, San Francisco, Toronto, and Vancouver, with New York City serving as the North American headquarters.