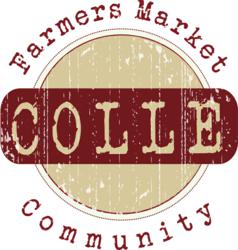 We fully support people who wish to create organic farms or gardens on their own
Bohemia, NY (PRWEB) April 26, 2013
On April 26, Colle Farmers Market issues a response to an article published by the South China Morning Post discussing the increase in portable farming in Chinese cities.
According to the article published by the South China Morning Post, some Hong Kong residents are planting vegetables on rooftops and in industrial buildings to expand the organic gardening community. While Hong Kong is highly populated, the article says many residents are turning their homes into gardening oasis with vertically mounted planters, indoor hothouses and portable container beds.
The article says Hong Kong residents eat about four tons of organic vegetables per day, a significant rise from previous years. Because most of Hong Kong's food is imported from the mainland, many residents began gardening for themselves. Corporations like [J.P. Morgan have also started organic gardens inside their offices to encourage healthy living, the article says.
A representative from Colle Farmers Market says organic farming is not only for rural residents. "We fully support people who wish to create organic farms or gardens on their own," the rep says. "Sometimes it's not easy to garden when you live in a city, so we commend China's urban residents for their efforts in portable farming. It shows how dedicated people are to producing fresh, sustainable food in a city environment. Making a mini garden is a great way to eat organic!"
The Colle rep says gardening could also be therapeutic. "Planting more green plants helps the environment, but it could also relieve stress," the rep says. "You learn to care for the plants and reap the benefits of their produce. For people who live in the fast-paced city, portable organic farming could be a great way to maintain a healthy lifestyle and alleviate every day stress. Hopefully, China's portable farming trend will continue spreading into even more urban communities throughout the world."
Colle Farmers Market is an E-Commerce enabled farmers market community that is passionate about sustainable consumption and responsible conservation. The Colle movement is dedicated to connecting natural product vendors, organic farmers and all people who are living an organic and natural lifestyle.
#####