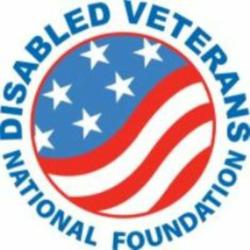 Washington, DC (PRWEB) April 18, 2013
The Disabled National Veterans Foundation, a non-profit veterans service organization that focuses on helping men and women who serve and return home wounded or sick after defending our safety and our freedom, is joining the country in collective sadness to mourn the loss and injuries of victims present at the Boston Marathon on April 15th.
Precilla Wilkewitz, President of DVNF, in a recent statement, offered her condolences:
"We are truly heartbroken at the tragic events that unfolded in Boston. We are struggling to express the true level of our sadness, shock, and outrage at this attack. It is heartbreaking that so many innocent people, completely oblivious to anything like this happening, had to have their lives changed forever.
"We are thankful for the outstanding response of emergency personnel, first responders, citizens and members of the military who acted swiftly to help those wounded by this cowardly act. This occurrence is a tragic reminder that, while members of our military are fighting to protect us overseas, threats on our own shores are still very real."
DVNF urges all Americans to remember these individuals affected by this horrible event and give thanks to the selfless actions that our service members and first responders perform on a daily basis all over the US.