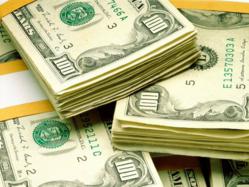 Entrepreneurship is neither a science nor an art. It is a practice. - Peter F. Drucker
Benbrook, TX (PRWEB) April 20, 2013
Starting a new business is no easy feat. Having sufficient capital available to the new business is a step in the right direction.
Several factors can contribute to a business' failure, but insufficient capital resources are frequently at the top of the list. A new business could attract new customers and be profitable (on paper), but still have to close its doors because its customers are taking too long to pay or because of some unexpected event such as an equipment failure. Having readily available capital (in the form of investors, equity, partners, bank lines of credit) is essential to the survival of any new business.
When looking to start a new business, it is wise to seek the professional counsel of a company like Tenet Financial Group. Navigating the turbulent waters of capital acquisition is not something an aspiring new business owner should do on their own. Many factors should be considered including the total project cost of the new business, personal cash requirements and reserve capital needs for the unexpected expenses.
To read more about the feature on Tenet Financial Group in Franchising USA Magazine, visit the feature article on page 16.
Tenet Financial Group is a comprehensive Third Party Administration Company with over 70 years of combined experience in Self-Directed 401(k) plan design, installation and administration. Tenet Financial Group effectively simplifies the business capitalization process for its clients all across the nation. Follow Tenet Financial Group on Twitter and Facebook