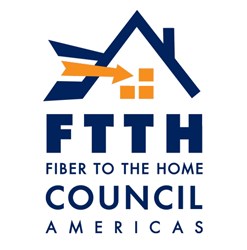 Washington, DC (PRWEB) April 18, 2013
The Fiber to the Home (FTTH) Council Americas, a non-profit association dedicated to expanding the deployment of ultra-high speed, all-fiber networks, issued the following statement by its President, Heather Burnett Gold, on yesterday's announcement by Google Fiber that it would build its third gigabit network in Provo, Utah:
"The announcement from Google is yet another validation that fiber is finally coming into its own in America. Communities across the country are increasingly committed to providing their citizens with the vital infrastructure they need to compete and succeed in the information economy. Cities large and small, from Seattle, Washington to Lafayette, Louisiana, understand that ultra high-speed networks will play a crucial role in empowering our nation's communities and we congratulate Google Fiber on adding Provo, Utah to the ever-growing roster of gigabit cities. For those countless cities across America still struggling to upgrade their networks, the FTTH Council remains committed to continuing our work to provide community and business leaders with the tools they need to obtain fiber connectivity and we look forward to discussing them with you during our upcoming workshop, "From Gigabit Envy to Gigabit Deployed" in Kansas City, MO on May 29-30."
About the Fiber to the Home Council Americas
The Fiber to the Home (FTTH) Council Americas is a non-profit association consisting of companies and organizations that deliver video, Internet and/or voice services over high-bandwidth, next-generation, direct fiber optic connections - as well as those involved in planning and building FTTH networks. Its mission is to accelerate deployment of all-fiber access networks by demonstrating how fiber-enabled applications and solutions create value for service providers and their customers, promote economic development and enhance quality of life. More information about the Council and its upcoming Community Toolkit Conference: From Gigabit Envy to Gigabit Deployed can be found at http://www.ftthcouncil.org.