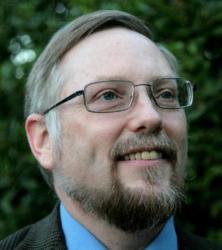 Livingston, NJ (PRWEB) April 19, 2013
Dr. Daniel Barth is a Reagan Scholar, award-winning educator, Associate Professor of Astronomy at Mt. San Jacinto College, and best-selling author of The Maurice Series. The Riverside Astronomical Society, located in Riverside, CA, has invited Dr. Barth to speak in the Cossentine Hall at La Sierra University on Saturday, April 20th, 2013. Dr. Barth will present on low-cost, low-tech teaching strategies to improve science education, without requiring teachers to go through extensive training.
The presentation will be tailored to educators, leaders in science education, and astronomy aficionados. It is a free event, which is open to the public. Dr. Barth will inform those in attendance about his proven, cost-effective, and resourceful way in improving science education and literacy; he hopes to charge his audience with the challenge to strive for excellence in science education, without budgetary constraints of high-tech equipment and extensive teacher training. The presentation will also incorporate hands-on activities, giving a full experience of the philosophy that Dr. Barth espouses.
Dr. Barth has been an advocate of low-cost science education and teaching science through literature for many years. He sees a fundamental problem in the inequality amongst schools that do not have the same budget to provide students with high-tech science equipment and the resources to train teachers to provide better education. Moreover, he believes that the level of science education does not hinge on how expensive or elaborate the equipment educators have at their disposal. Schools with more restricted budgets can feasibly attain the quality of science education that schools without financial constraints provide their students.
Dr. Barth's philosophy has been successful in many classrooms already. His books, which are aligned to his interdisciplinary approach to teaching, are also used in many schools' curricula throughout the world. The most recent exhibition of his low-cost, low-tech teaching strategy for science education was in a reading intervention class for 9th graders at South East High School in South Gate, CA. The students' reactions, openness, and engagement with the lesson were astonishing and a testament to Dr. Barth's powerful philosophy.
For more information on Dr. Barth's philosophy, achievements, and recent works, visit MauriceOnTheMoon.com. He is currently in the process of writing the next kindle book for The Maurice Series, an ongoing science fiction adventure series for teens, which is a useful resource for classrooms implementing Common Core Standards and educators teaching through an interdisciplinary approach.
About Funderstanding:
Funderstanding is a resource for teachers, parents, and students to stay up to date on education-related issues. The company focuses on innovative and progressive approaches to inspire learning in classrooms as well as homes. Funderstanding is also an ebook publishing partner company, focused on education-related content, which provides complete epublishing services as well as an expertise in ebook marketing and author branding.
Find more detailed information at:
http://www.funderstanding.com